Thank you for buying via links and ads on this site,
which earn me advertising fees or commissions.
As an Amazon Associate I earn from qualifying purchases.
877-865-7002
Today's Deal Zone Items...
Handpicked deals...
√ No more slow and noisy hard drives!
Lightweight Ventoux / Gipfelsturm 240 Carbon Fiber Tubular Wheelset
The wheels on my new Trek Madone 6.9 SSL (Feb 2011) will be replaced by Lightweight Ventoux 240 carbon fiber wheels with Veloflex Record (front) and Veloflex Sprinter (rear) tubular (sew up) tires. I'll trade in the stock wheels for credit, since I already have two sets of the ZIPP 303 carbon fiber tubular wheels (and one rear 404). The Lightweight Ventoux 240 wheelset are intended to be my climbing wheels.
Clincher wheelsets: a sudden blowout from the clinchers that 99% of riders use is not an option for me. I've had two blowouts from clincher rims, and it's too painful— I have the scars to prove it. And a blowout could be deadly. Tubulars have proven their merit to me for 4 years running now.
OWC Thunderbolt 3 Dock
Ideal for any Mac with Thunderbolt 3
Dual Thunderbolt 3 ports
USB 3 • USB-C
Gigabit Ethernet
5K and 4K display support plus Mini Display Port
Analog sound in/out and Optical sound out
Works on any Mac with Thunderbolt 3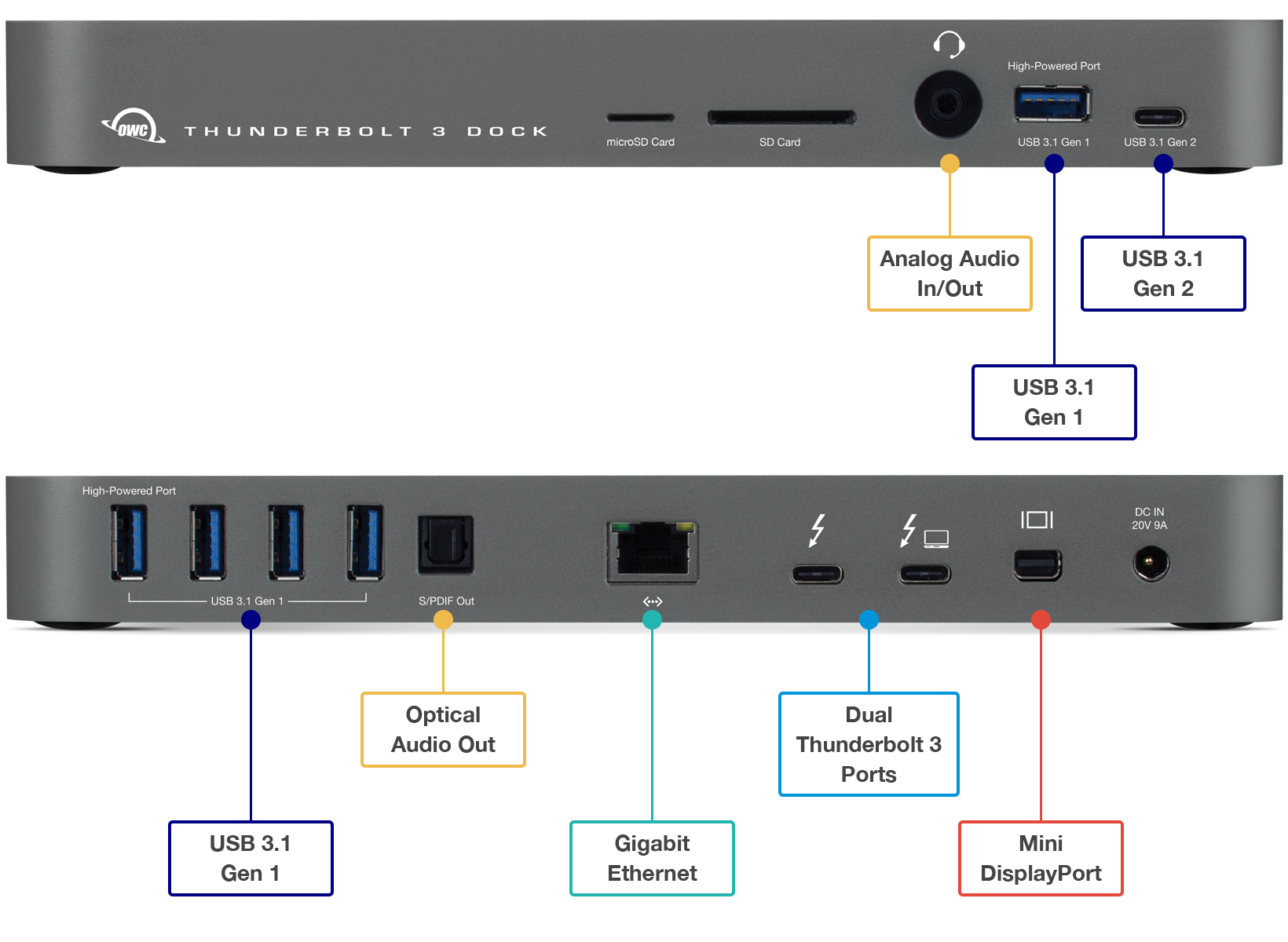 Lightweight wheel names
As of 2012, Lightweight has renamed the product line:
Lightweight Standard = Lightweight Mielenstein
Lightweight Obermayer = Lightweight Mielenstein Obermayer
Lightweight Standard Clincher= Lightweight Mielenstein Clincher
Lightweight Ventoux = Lightweight Gipfelsturm
Lightweight VR8 = discontinued, see Lightweight Autobahn
Since the Mielenstein Obermayer is a VERY different wheel from the non-Obermayer Mielenstein, this is terribly confusing from a customer perspective. They are totally different in feel, even if the two share the same rim profile and otherwise look identical.
Weight
WITH TIRE AND SKEWERS and cassette
Front: 700g (Veloflex Record tire)
Rear: 1105g (Veloflex Sprinter tire + 11-28 DuraAce cassette)
= 1809g = 3.99 pounds.
Weight Load rating
Because the wheels are rated for total body weight + bike weight + "luggage" (clothes, water, excess winter belly fat, etc), I was right at the weight limit and opted for the slightly heavier and stronger Ventoux 240 model.
The Lightweight rear wheel with with cassette and mounted tire is much lighter than most wheels without a cassette. I've never felt such a light rear wheel before, and yet the wheels are impressively sturdy. The entire wheel, including spokes, hub and rim, is one single piece of carbon. Amazing.
Wheel magnets
Wheel magnets are built in to both front and rear wheels, actually part of the spoke, placed opposite the valve stem of course. Wheel magnets won't work with every sensor, but they work fine with the front fork-mounted sensor I'm using.
Warranty
For 10% more, Lightweight offers a 3 year replacement guarantee on the wheelset against just about anything, including running over them with your car by accident. So I think Lightweight believes their wheels will last.
Specifications
Nominal, per Lightweight.
Lightweight Ventoux Wheelset 700C / 28"
Spokes
Wheel Weight (g), without skewer
Application
Max Load
(rider + bike + stuff)
Wheel Hub
190 front
20
435
paved road
198 pounds (90 kg)
Lightweight, 100mm
190 rear
24
560
DT Swiss 190 Ceramic, 130mm
240 front
20
455
paved road and cross country
242 (110)
Lightweight, 100mm
240 rear
24
605
DT Swiss 240s, 130mm

• 30mm valves
• 27mm rim height
• 19.5mm rim width
• 22-27mm tires
• built-in wheel magnet in front wheel
• serial number built into wheel
• includes double quick-release skewers and wheel bag
√ No more slow and noisy hard drives!
Hard drives or SSD.
Hard drives or SSD.
Great for travel or for desktop!