Thank you for buying via links and ads on this site,
which earn me advertising fees or commissions.
As an Amazon Associate I earn from qualifying purchases.
2011/2012 Look 695 SR — Riding Notes
See the Look 695 SR test bike details.
My reference bike is my own Trek Madone 6.9 SSL, with which I have about 9000 miles of experience as this was written, including nearly a million feet of ascending.
My body weight was about 175 pounds as I tested the Look 695 SR— moderately heavy. My lean racing weight is about 168 pounds, with an anaerobic threshold of about 340 watts.
These riding notes were written after my first test ride. See also my notes from the second ride using the SRM 7950 Shimano crankset.
Wheelset equalized
One of my gripes about most bicycle reviews is that a wheelset and tire choice and tire pressure is responsible for as much or more of the ride quality as the bike, making most reviews of dubious merit. Therefore, I felt it was essential to eliminate the wheelset as a variable, right down to the tires and tire pressure.
Accordingly, for a fair apples-to-apples comparison to my Trek Madone 6.9 SSL, I swapped my Lightweight Obermayer wheelset onto the Look 695 SR. Thus, the wheelset and even the tires were NOT a variable, since I swapped between bikes and was careful to use the same tire pressure within 1-2 PSI of my usual pressures.
Wheelset and comfort
I tested the 695 SR with the Lightweight Obermayer wheelset. It would be a mistake to interpret my comments on comfort as applying to the Look 695 SR with any random wheelset, or even the sibling Lightweight Standard wheelset.
The Lightweight Obermayer wheelset offers not only exceptional comfort, but exceptional handling and stiffness in the rear wheel when under power— an ideal combination. With a frame as stiff and precise as the Look 695 SR, any wheel weakness under power would be evident; I detected no issues.
The Look 695 SR + Lightweight Obermayer wheelset might well be THE perfect match; as far as I can tell, the Lightweight Obermayer wheelset was made for it!
Riding notes
I felt at home on the Look 695 SR immediately. The 695 SR had no oddball quirks, handling was terrific, response was instant, etc.
Stiffness for the sake of stiffness is pointless. But assuredly, the Look 695 SR frame uses stiffness for the best ride I have ever experienced.
Acceleration and ride quality
Acceleration and ride quality— the Look 395 SR offers an extremely firm ride, with absolutely no detectable give under the most extreme effort. While the Trek Madone 6.9 SSL is stiff, it is definitely not as stiff as the Look 695 SR, and this can be felt with something as simple as rolling over a few bumps, or a brief sprint.
Front-end rigidity
The main weakness of the Trek Madone 6.9 SSL is a weak front end: one can observe the fork and head tube area wriggle on rough ground or bumps. That front-end softness has the inevitable result of less precise handling and steering, even on smooth pavement, but might also make the ride a bit more comfortable. I am not a fan of more comfort at the expense of solidity.
Front-end stability is superb on the Look 695 SR, and it is what I hold responsible for a good part of the superior handling while descending of the Look 695 SR, as well as more stability while braking hard.
Overall stability
I experienced something on the Look 695 SR that I had never had trouble with on the Trek Madone 6.9 SSL: wind forces had the tendency to push the 695 SR around more than the Trek. Keep in mind that the Lightweight Obermayer wheelset is a moderately deep wheel, so it is subject to wind force more than a wheelset like the Lightweight Ventoux.
At one point, a semi-trailer truck passed me at about 50 mph, generating high turbulence. I was buffeted around like a leaf, which was rather scary. The Look 695 SR has very responsive steering, but situations like this demand some extra attention, as compared to the Trek Madone 6.9 SSL, which tends to remain more stable against side forces.
OWC Thunderbolt 3 Dock
Ideal for any Mac with Thunderbolt 3
Dual Thunderbolt 3 ports
USB 3 • USB-C
Gigabit Ethernet
5K and 4K display support plus Mini Display Port
Analog sound in/out and Optical sound out
Works on any Mac with Thunderbolt 3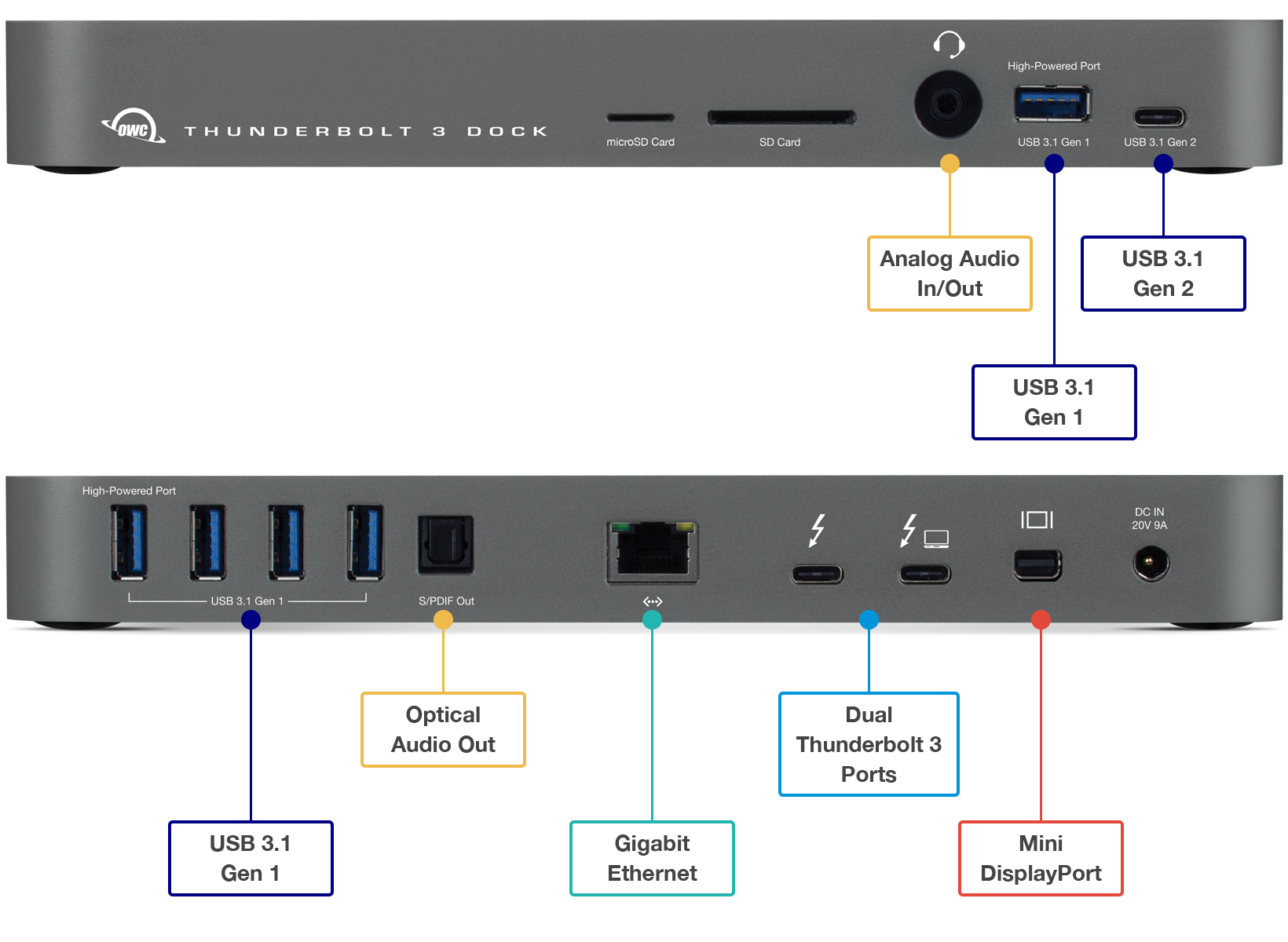 Comfort
I rode the Look 395 SR on a 4 hour ride (and others). For locals: Old La Honda, West Alpine, Stage Road, Tunitas Creek, Kings Mountain Rd.
Compared to my Trek Madone 6.9 SSL, the Look 695 SR has more road feel, transmitting more vibration, but still felt very comfortable for me. I strongly suspect that the Lightweight Obermayer wheelset might have a lot to do with this.
At no time did I feel that the Look RSP seat post was too harsh. The Look E-Post is in theory more comfortable, but I never felt that I needed something more comfortable.
I did not try the E-post (elastomer post),which has built-in dampening elastomers, so my impressions are a worst-case for comfort. Wheelset and tire choice are a huge factor, so buyers beware of an ultra-stiff wheelset on the Look 695 SR.
Descending and handling
On my favorite local climb of Old La Honda Road, handling while descending was impressive— better than any bike I've ever ridden. OLH is a road I've descended hundreds of times, so I have it "dialed". No one has passed me on it all year; I come down it rather quickly, so a bike with stability and precision steering is a huge plus for my riding style.
While the Trek has excellent handling, the front end of the Look 695 SR is exquisitely precise in its steering, and this precision inspires confidence. It was an exultant pleasure settling the Look 695 SR into a turn— I not only loved the feel, but I felt safer and more in control.
Braking
Braking felt more in control, more controlled. My theory is that the stiffer front end of the Look 695 SR reduces any deformations of the fork under hard braking, and thus the bike remains more predictable and consistent in handling as one trail-brakes into a corner.
Conclusions
I really liked the Look 695 SR — what a great ride. That the 695 SR is of superior quality is evident immediately upon riding it, and visually by the beautifully-layed-up carbon frame (the carbon is so perfectly done that it is best left mostly visible as a testament to workmanship).
Assuming the power meter solution has a satisfactory answer, this is the way I would build the Look 695 SR. Perhaps Look will sponsor me for the 2012 Everest Challenge?
Look 695 SR frame (yes, the Super Rigid model).
Shimano DuraAce DI2 with 50 X 34 crankset and 11-28 rear cassette.
Lightweight Obermayer wheelset with Veloflex Record tires.
Double-wrap on the handlebars for a bit more comfort.
Seat post unclear— I'd have to try both the regular and E-Post to be sure.