877-865-7002
Today's Deal Zone Items...
Handpicked deals...
Great for travel or for desktop!
Lupine Piko Dual-LED Featherweight Lamphead
The Lupine Piko is the lamphead of choice for anyone looking for a very bright light with long runtime at absolutely minimal weight and bulk.
I have two Pikos:
One Piko is on a headstrap for use as a very bright but lightweight headlamp for evening meat grilling, under the desk searches, tent use, etc.
A second Piko is mounted semi-permanently as a daytime running light.
Mounting options
Most useful for runners, evening meat grilling, under the desk searches, tents, etc is the Piko headstrap.
The Piko can be mounted on the helmet conventionally (a velcro strap), or via a special UVEX helmet which accommodates the battery as well— an elegant solution.
A handlebar mount can also be used, and for that the Piko CNC-machined bar mount is a great way to go but this is intended for semi-permanent mounting, and requires removing the Piko mounting plate needed for headband or helmet mounting.
OWC Thunderbolt 3 Dock
Ideal for any Mac with Thunderbolt 3
Dual Thunderbolt 3 ports
USB 3 • USB-C
Gigabit Ethernet
5K and 4K display support plus Mini Display Port
Analog sound in/out and Optical sound out
Works on any Mac with Thunderbolt 3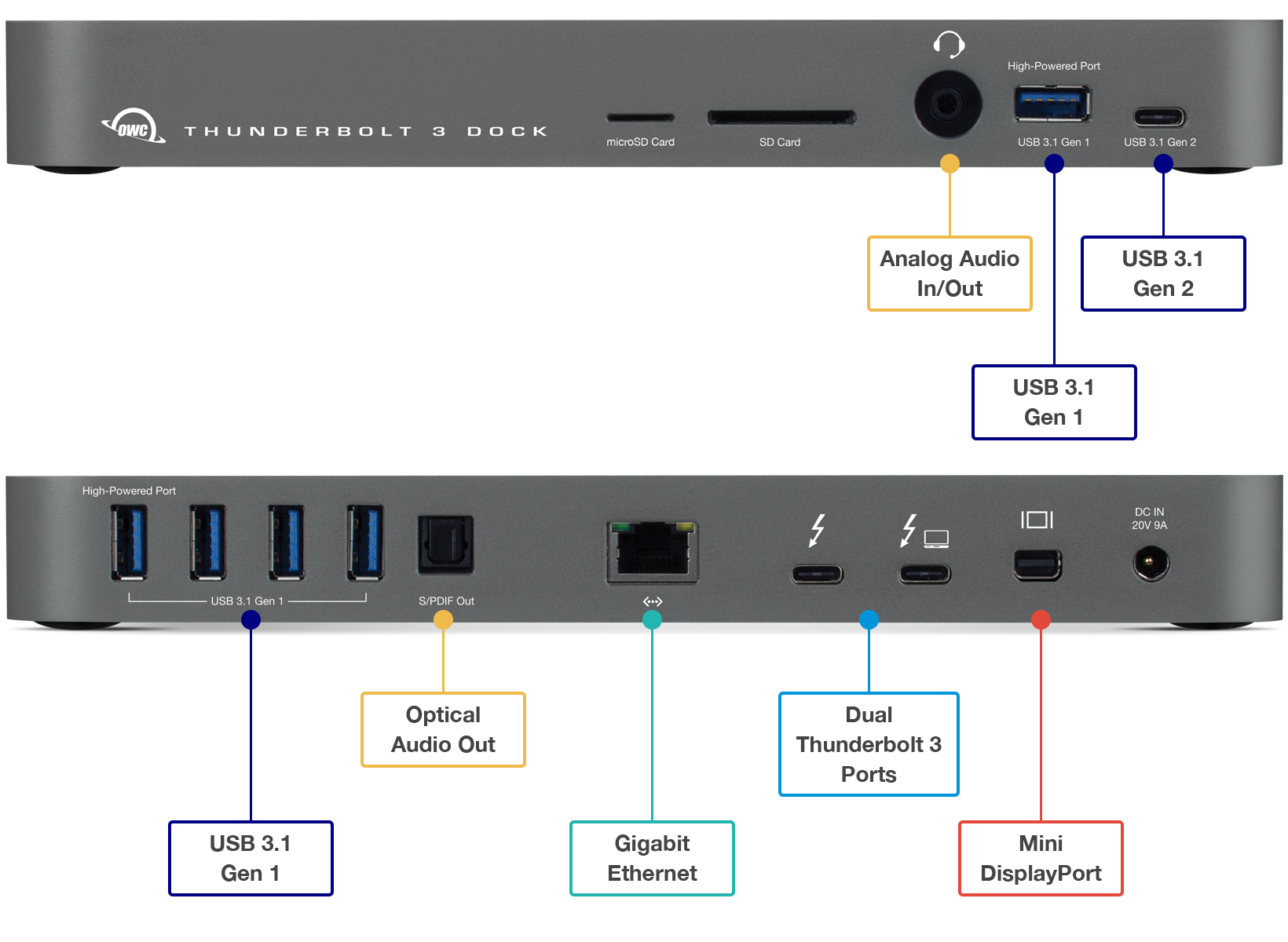 My mounting setup
Shown below is how I mount the Piko on my road bike. This is my daytime running light setup, something I highly recommend for all road cyclists. Total weight is under 200 grams.
A special UVEX helmet can be obtained which allows mounting both the Piko and the battery in one elegant setup as shown below.
Specifications:
Don't confuse the wattage and lumen ratings of Lupine's lampheads with lesser brands which might claim even higher output, but offer inferior brightness and beam quality.
8W High Power LED
2 high-power LED, 2 x lens system w/15-degree beam angle
550 lumen
2.5 Ah Li-Ion Battery Hardcase, 3 hours charging time
Weight 55g, 24mm diameter x 32 mm length
CNC-machined aluminum, shot-peened black body, silver bezel
Runtimes & Illumination:
Runtimes
I have personally tested the Piko on full power, and it does run just about 2.5 hours at full power.
Up to 2.5 h at 8 watts
Up to 7 h at 2.5 watts
Up to 19 h at 1 watt
Up to 50 h at 0.5 watt

Electronics
I usually set my Piko to 3-step mode.
Power Control System V10
Reserve Tank
Deep-discharge protection
Voltage Count to help you get longest Li-Ion lifespan
Electronic capacity control
Quick Select
2 steps dimming
3 steps dimming
2 steps dimming + RVLR
Capacity control LOW and HIGH
Superflash RVLR
OWC Mercury Elite Pro Dock

Up to 32TB Capacity!
Dual-drive solution from 4TB to 32TB, hardware RAID, USB ports, DisplayPort, gigabit ethernet, SD card reader.
Huge capacity in travel-friendly form-factor.
√ No more slow and noisy hard drives!
Hard drives or SSD.
Hard drives or SSD.
Hard drives or SSD.