Links on this site earn me fees or commissions.
As an Amazon Associate I earn from qualifying purchases @AMAZON
Mercedes Sprinter: Choosing, Finding and Buying
Photographer and cyclist and Mac expert and software engineer Lloyd Chambers is available for consulting on general Sprinter considerations at his usual consulting rates via phone, or in person in the Palo Alto, CA area. Save yourself hours and mistakes by discussing issues up-front. More about Lloyd....
Get your batteries and alternator and regulator (the whole kit!) from NationsStarterAlternator.com.
Reader Jordan Y writes with questions all potential Sprinter owners might have:
Will the dealer negotiate, or do they get MSRP as listed on the sheets? May I ask where you had the most success with nationwide inventory for these Sprinters?

Also, can you purchase tax free from NV, or is the tax going to be due in any case?

Thank you for all of your detailed planning in this project. You can be sure others will benefit from this project. It translates into a just about any other activity (MTB, fishing, camping, traveling, whatever) It is regrettable that that the price of entry is so high, but this Sprinter is in a class by itself. VW never came up with a van for the US market. And the domestics are slow to respond with a clean, new design. Maybe the cost isn't so bad. All new vehicles are quite expensive. $40k is the new $30k, and so on. I am astounded that the additional 280 amp alternator costs what it does. $1600 wow. In any case this is great. Can't wait to see it rolling along.
Where I got my Sprinter
I worked with Jerry Juskiw at Mercedes of Reno. Jerry was very responsive to my peppering him with many questions; accordingly I recommend him there.
California residents can buy in Nevada no problem; paperwork including sales tax and registration for California is all taken care of. The main issue for California residents is that buying an out of state vehicle (even brand new) requires VIN verification and a smog certificate. Contrary to what dealers might tell you, the Mercedes Sprinter is likely to FAIL smog testing brand-new, because some of the sensors will not run their self diagnostic tests until 500 to 800 miles are drive.
Which model (cargo, crew, passenger)
If the van is to be upfit, the best choice is the cargo van. A crew van would work too, but in most cases it means paying more for stuff to be removed. The passenger van is generally not appropriate for upfitting, though it could be gutted.
Which engine
Dues to Dieselgate, the 4 cylinder was discontinued in 2017. It will likely reappear in the 2019 all-new Sprinter. It had great mileage apparently.
The 6 cylinder is required for the 4x4 option, and I see 4x4 as mandatory, so there is no choice to be made: 6 cylinder 4x4 with HiLow range differential (non locking unfortunately).
A Sprinter without 4x4 HiLow is a poor choice as a camping or adventure van: even one foot off the roadway (right on the shoulder!), it is possible to get stuck in Death Valley due to sand. I should know, I helped a hapless tourist get unstuck (wheels dug themselves into sand one foot off the roadway).
Sprinters without 4x4 sell for lower prices on the resale market, with very few 4x4 used models. This will change over many years, but 4x4 is a recent addition, so very few to be found for sale as used vehicles). Go with the 6 cylinder 4x4 unless fuel economy is the highest priority as if it needs to be sold, demand for it will be higher.
Understanding the options
There can be problematic options for camper van needs, such as fixed driver/passenger windows, cargo partitions, extra seats, etc which have to be replaced/removed. There can be weird combinations, like a diesel heater but no heated seats, or 4x4 but not HiLow range differential. There can be pricey options that one doesn't need.
BE CAREFUL and study the entire build sheet using the Sprinter Equipment Handbook for explanations. The dealer can provide a complete build sheet with each and every standard and optional feature, each with its code. Keep in mind that many packages include other single items—use the option codes to figure out what includes what. The best case is custom ordering with exactly the desired options, using the packages for savings if all those options are wanted.
OWC Thunderbolt 3 Dock
Ideal for any Mac with Thunderbolt 3
Dual Thunderbolt 3 ports
USB 3 • USB-C
Gigabit Ethernet
5K and 4K display support plus Mini Display Port
Analog sound in/out and Optical sound out
Works on any Mac with Thunderbolt 3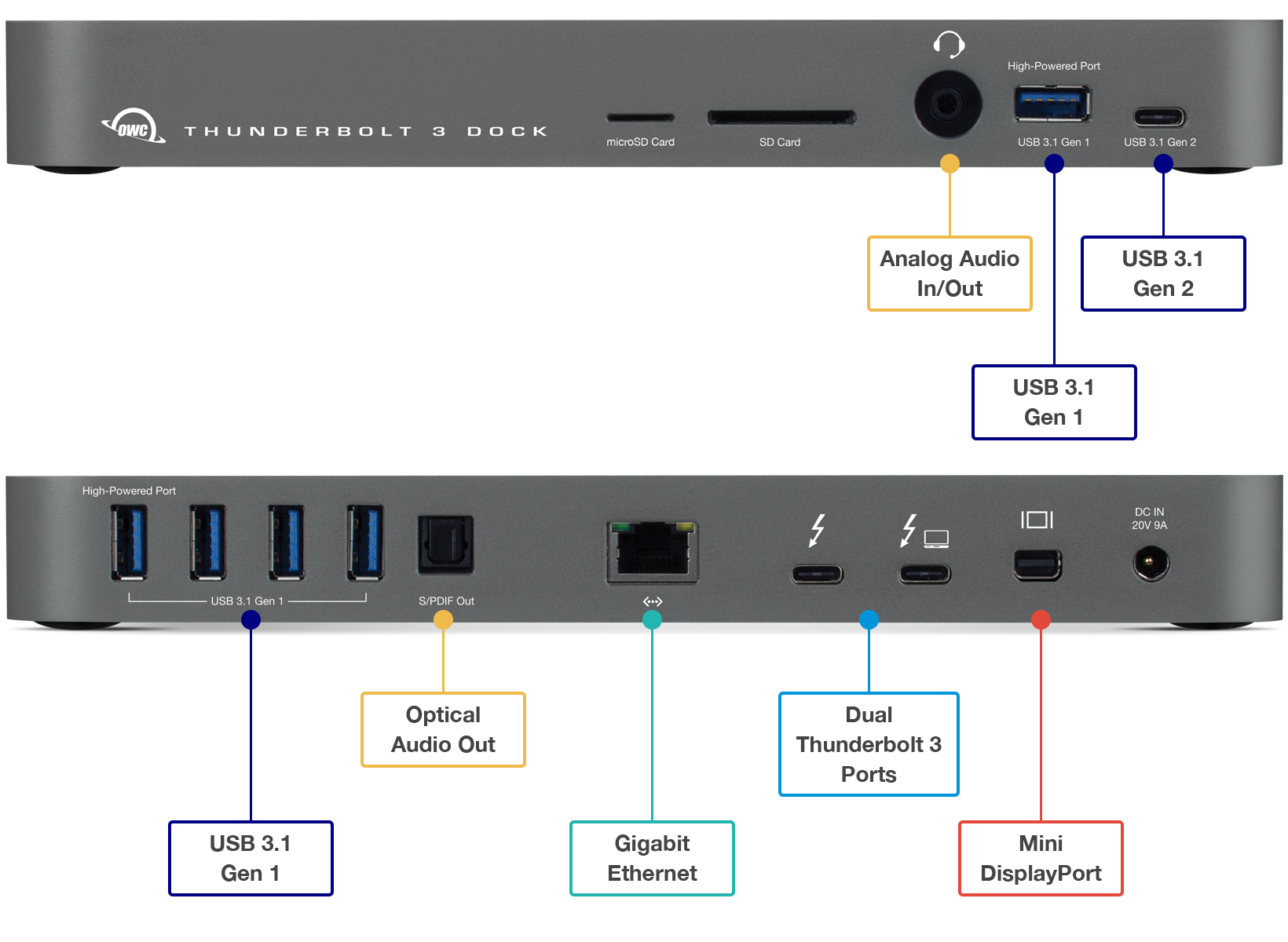 Sprinter pricing
Sprinters with desirable configurations (4x4 with HiLow range, HighRoof, suitable options) are in very high demand. Generally speaking, it will be hard to find a Sprinter to see that matches your configuration; most are pre-sold months ahead. That means paying MSRP; dealers have zero incentive to negotiate in most cases. The only time they are likely to negotiate is with a built van that is lacking desirable options or has undesirable ones for most people (like a cargo partition or fixed windows).
Searching the entire state, I found exactly zero sprinters meeting my needs. Searching the entire country for Brilliant Silver color with my required core options, 5 vehicles were found, with exactly one (1) meeting my needs. I consider myself good at negotiating, but with zero leverage (one vehicle meeting my requirements in the country for 3 months out, high chance of losing it), I had no leverage.
Finding one
A good dealer will search the country and pending inventory for you and get you the vehicle. I did not know this at first, and called every dealer I could find that seemed to have inventory!
Sometimes vehicles are in a stage of production and some things can still be changed. Dealers can check and offer what options are available.
Extended warranty
Save at least $700 on the 7 year 175K extended warranty.
Delivery
Together with the cargo ship delay, the reassembly, the transport to the dealer, expect at least a 3 month lead time, and 6 months (due to demand) is much more likely.
Sprinters have to be disassembled in Germany, then reassembled in the USA, due to the (not a joke and yet a bad joke) chicken tax:
As an unintended consequence several importers of light trucks have circumvented the tariff via loopholes—including Ford (ostensibly a company that the tax was designed to protect), which imported the Transit Connect light trucks as "passenger vehicles" to the U.S. from Turkey and immediately strips and shreds portions of their interiors, such as installed rear seats, in a warehouse outside Baltimore[1] — and Mercedes, which imported complete vans built in Germany, "disassembled them and shipped the pieces to South Carolina, where American workers put them back together in a small kit assembly building."[8] The resulting vehicles emerge as locally manufactured, free from the tariff.
Insanity, but you get what you are taxed for—feed the monster and it grows.
Sales tax
Many California residents buy vehicles in Nevada. This does not save on taxes!
By arrangement with California, dealers in Nevada are set up to charge full sales tax at California rates, presenting you with a sheaf of paperwork for registration in California.
The extra registration step is a hassle, and the vehicle will require a smog check even though it is brand-new.