877-865-7002
Today's Deal Zone Items...
Handpicked deals...
Stages Power Meter Overview
Click images on this page for high-res versions.
In mid 2014, I purchased a Stages Cycling XTR crankarm for my Moots Mooto X YBB. Regrettably, the Stages Cycling crankarm got bashed on the 2nd ride from a rock, but Stages went above and beyond to replace it.
...
As readers might have deduced, I wouldn't train without my trust SRM power meter, but the new option from Stages Cycling is welcome indeed, especially for my mountain bikes.
What's really cool is that this solution can work on a wide variety of crankarms, including Shimano XT / XTR for mountain bikes.
The technology holds tremendous promise if the performance and reliability pan out, something I certainly will not assume without testing, my SRM power meter and SRM head unit having been bulletproof for me.
Does not work with the SRM Power control 7 (but will work with PC8)
Update August 2014: SRM says that the late-2014 Power Control 8 will support more ANT-based units, including the Stages Cycling crankarms.
I have tested my SRM Power Control 7 and and disappointed to report that the PC7 can pair with the Stages power meter , but the only power and cadence readings one gets are "0". This is probably the doing of SRM (willfully designing it not to work with anything but SRM cranks). Very disappointing. The implications for me are two different systems for logging data, a big hassle.
The Garmin Edge 500 works properly with the Stages power meter, but in my use it has proven itself to be an unreliable device over thousands of mountain biking miles. Still, it looks like it's what I'll need to use on my mountain bikes if/when I eventually install the Stages power meter crankarm on them.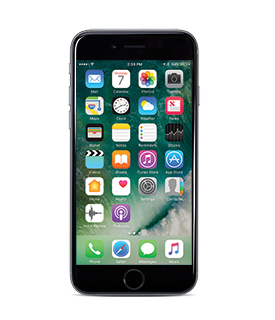 Technology
The technology used sounds like the smart decisions were made; absolute wattage accuracy is not important for training, nor does left versus right leg, etcetera. What matters is consistency (precision) across rides and bikes and temperature. If a power meter is off by 5 watts, this is of no significance to training, so long as it is always off the same way— precision*.
* A tight cluster of arrows missing the bullseye by a good margin is not an issue for producing useful data: it is the tight cluster (precision) that matters for making training decisions based on data.
Features and Benefits
As per Stages Cycling.
The industry's first truly economical power meter, starting at US$699
±2% accuracy of strain gage measured power
Super light fully sealed unit adds just 20g of additional weight to the crank arm
Designed and approved for Road, Tri, MTB, DH, cyclo-cross, BMX and Track.
Bilingual communication with ANT+™ and Bluetooth Smart* protocols
Internal sensor based cadence measurement — no magnets needed
Active temperature compensation
Wireless firmware upgrades
Simple zero reset.
Fast set up: install crank arm, pair, and go
No wires, magnets, zip-ties, or additional mounted hardware
Left arm only design, means no compromise on drive-side spider stiffness or chainrings
1-year warranty against manufacturing defects
Optional 2-year accidental damage protection; Stages Cycling PMP (power meter protection) plan
Designed and assembled in Boulder, CO USA