Today's Deal Zone...
Top deals pages...
Wishlist pages...
Search for deals...
SAVE $100
Nikon Z 7 Mirrorless with 24-70…
$165 GIFT CARD
SAVE $800
LG C8PUA Series 55"Class HDR UH…
SKU FUGFX50R63LK
SAVE $400
Apple 15.4" MacBook Pro with To…
SAVE $100
Apple Mac mini (Late 2018)
Apple 27" iMac Pro with Retina 5K Displa…
SAVE $300
Apple 12.9" iPad Pro (Mid 2017,…
$16 FREE ITEMS
SAVE $750
Canon 10x42 L IS WP Image Stabi…
View all 21 deals…
Concussion: Resources and Reading
Legal disclaimer: Since we are not doctors, never follow anything based on health-related topics on this or related sites without first consulting with your doctor or other trusted health professional. OTOH, the study of brain injuries is at best in its infancy, like studying outer space with primitive telescopes.
This page discusses refers to other information sources.
Be persistent, have faith that you will improve and do not give up! There should be several ideas in each of these books that will improve your own result. See my chronological pages for how I reacted to my concussion. Someone who can work with you (friend, spouse, wife) may be very helpful in exploring options.
Thank you to supportive readers, and especially my loyal subscribers. The latter are critically important to me as I recover, and I am grateful to them. I also want to thank OWC / MacSales.com and B&H Photo for their ongoing support as I work through this.
OWC Thunderbolt 3 Dock
Ideal for any Mac with Thunderbolt 3
Dual Thunderbolt 3 ports
USB 3 • USB-C
Gigabit Ethernet
5K and 4K display support plus Mini Display Port
Analog sound in/out and Optical sound out
Works on any Mac with Thunderbolt 3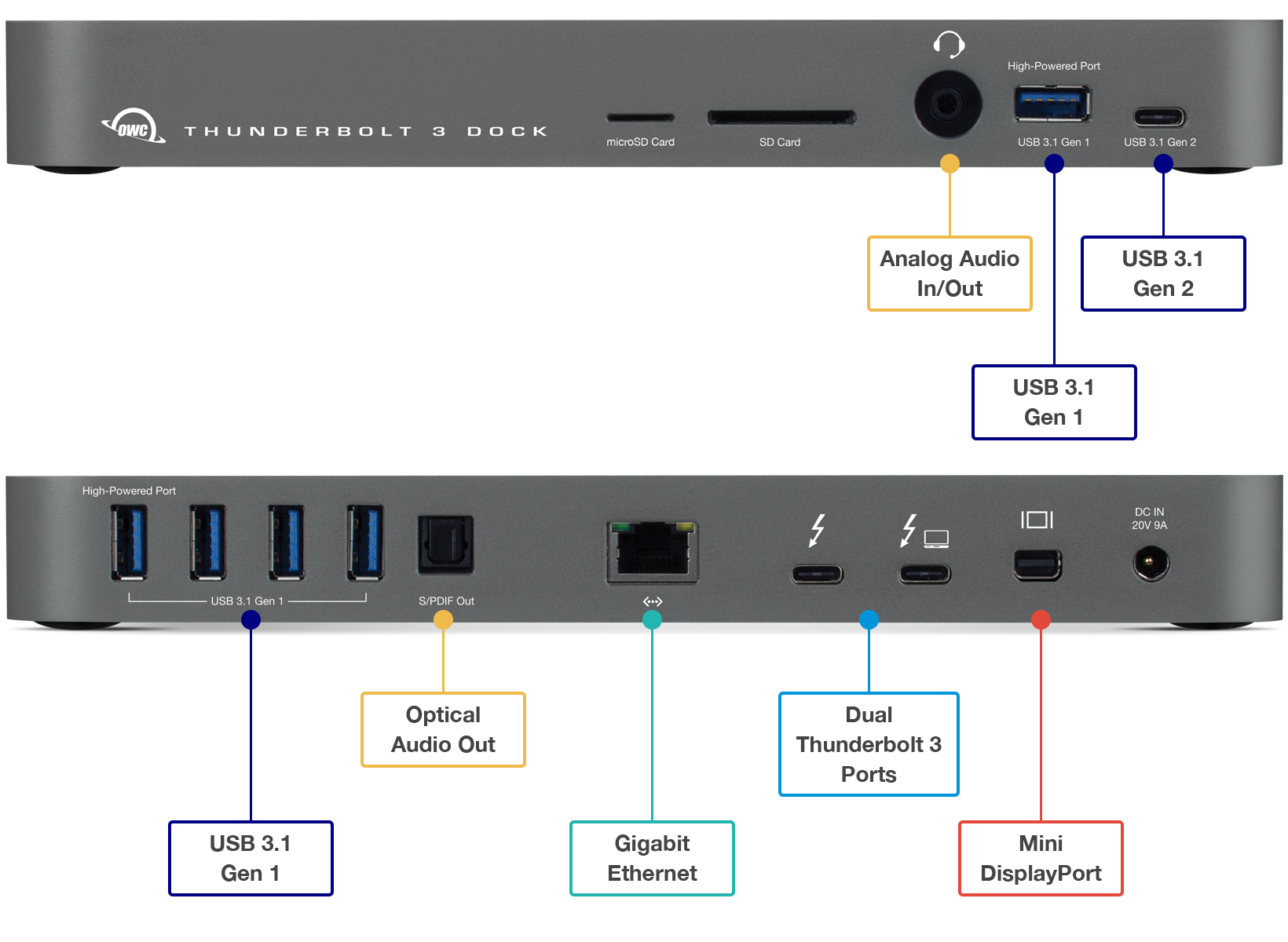 Books
Some of these are available printed, or via Kindle Reader.
Here's the catch: just after a concussion, you might not be able to read and understand many of these materials, due to brain fog and fatigue and attention issues. I had to struggle through 3-4 days after the accident, and it was very demanding, yet something that normally would be easy. Add to that the large number of ideas, many of which are non-actionable in any practical sense (equipment, availability) and it gets very confusing. Still, there is a tremendous amount of information out there.
I would advise caution in seeking a cure by a pill, particularly in the acute phase, where the effects of any particular substance might do more harm than good. While surely there are substances that do help (as yet unproven), focusing on high-grade nutrition to start is the best approach.
I particularly like these two books because they are very positive about methods that can dig even tough chronic cases of brain injury back to normal functioning—inspiring.
The concept of neuroplasticity is key— the brain can be trained. The worst thing you can do is to accept anyone's claims that you are stuck with your condition. That includes doctors, many of whom are not only poorly informed about concussion (even neurologists!), but are hassled and harried by today's medical system. My own internist tells me that there are zero (0) concussion gurus in the San Francisco Bay Area, and it is a major population center!