Schwalbe 'Rocket Ron CX' Clincher for Cyclocross
The Schwalbe Rocket Ron CX 700 X 35C cyclocross tire is a nice beefy clincher tire for cyclocross when conditions demand more grip.
On the trail
On the Moots Psychlo X RSL, the Rocket Ron CX has ample room up front, but its side knobs won't clear the rear chainstays.
So I tested the Rocket Ron CX with a Schwalbe Racing Ralph 700 X 33C cyclocross tire on the rear.
Comfort
The big volume 35C width makes the Rocket Ron CX a very comfortable-riding tire at around 45-50 PSI.
Though not as subtle in conformance as my tubular cyclocross tires at 45 PSI, it is nonetheless a very comfortable ride for a clincher tire, noticeably more so than the 700 X 33C Racing Ralph. Volume matters.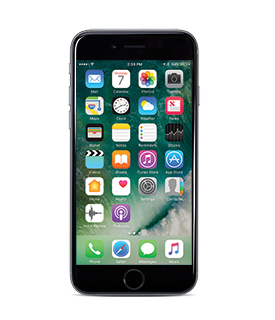 Grip and rolling resistance
On asphalt, the Rocket Ron CX has substantially more rolling resistance than a 700 X 32C Challenge Grifo tubular tire. We're talking a LOT more effort to maintain speed on pavement, to the tune of a rough estimate of 50 watts or so according to my SRM power meter (e.g. ~220 watts vs ~270 watts). On my usual homeward-bound pavement descent (Alpine Road), the bike simply had nowhere near the speed downhill as with the Grifo; I had to dish out far more power into the bike to keep it rolling fast— this was no subtle difference; it took real effort to keep the speed up; the tire just sucks up power with the grabby knobs.
That high rolling resistance is because the Rocket Ron CX bites into (grabs) anything it rolls on, and therein lies its forte: on dirt trails it grabs hold like a mountain bike tire, offering tremendous grip in soft dirt, hardpack with grit and leaf-strewn forest floor and light mud. The grip is really outstanding and confidence building.
And so I have mixed feelings about the Rocket Ron CX: my cyclocross bike rides necessarily entail a mix of asphalt and trail; I don't much enjoy the Rocket Ron CX on the pavement, but once I hit the trail, its aggressive grip is tons of fun.
Details
Weight as weighed
The nominal specified weight of 305 is a bit higher than actual weight.
As weighed: 298 grams.
Technical features
Number:  11600137
Use:	    Cyclocross
Size:	700C
Width:	35mm
Weight:	305g (nominal), 298g (weighed)
EPI:	    127
PSI:	    50-85
Load:    100 kg
Construction:	Evolution, Black-Skin, PaceStar compound