Fox 2012 '34 Float 29' MTB Suspension Fork
The 2012 Fox 34 Float 29er shock is designed for 29er mountain bikes due for heavier duty usage, less so for cross-country racing applications as it is on the heavy side.
The "'34" refers to 34mm stanchions (instead of 32mm), so it gains some weight, but with increased stiffness for superior handling on the rough stuff and/or for high speed navigation. The "29" designation is for 29er mountain bikes— together this makes "34 Float 29".
Which is what I have in mind for distinguishing the hard-tail MootoX RSL race bike from the soft-tail MootoX YBB. Two bikes oriented towards different types of riding and terrain. The Moots MootoX YBB 29er will get the beefy Fox shock for the rougher stuff.
Click the image to see a larger version.
Weight
Weights as weighed (not from specifications) on my gram-accurate OHaus lab scale.
My fork was factory-modified for 100mm of travel instead of the stock 120mm. How this affects weight is unclear, but my fork weighed in 51 grams heavier than the nominal weight of 1960 grams.
2012 Fox 34 Float 29er with tapered aluminum steerer (uncut), including 70g 15QR skewer:
2011 grams = 4.43 pounds
That's 324 grams more than the 2012 SID XX 29 with straight aluminum steerer, and 430 grams (!) more than the 2012 SID XX World Cup with tapered carbon fiber steerer.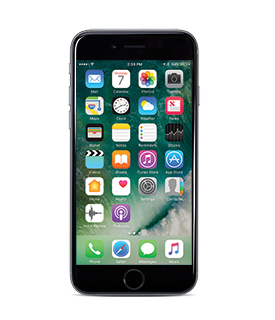 Ride quality and steering
Does the increased weight translate into steering precision and stability on rough terrain and high speed descents? Stay tuned for my report.
The Fox 2012 '34 Float 29' fork is amazing in its precise handling and vastly better bump absorption— far superior to the RockShox 2012 SID XX World Cup that I have installed on my Moots MootoX RSL. The first ride, I was whooping out loud I was having so much fun on a fast night-time descent (using 3 Lupine Betty lights emitting 7000 lumens), going faster than ever before I could go, and with greater ease, and at night no less. I had quite a grin on my face, it was that much fun. Life as exultation.
The Moots 2012 MootoX YBB soft-tail design and that Fox shock make this a very high speed descender with rock solid steering— set a line and the bike almost reads my mind, with no wiggle or weird stuf. I like the Fox shock so much that I'm even tempted to put one onto the RSL, because the front-end precision is worth a pound of weight gain. But I will defer that pending more extensive riding.
Images and commentary
Click each image for larger versions.
Stanchions, rear view
The 34mm stanchions are connected by a robust front end. The lockout (with no remote option) is seen at right: the small projecting lever.
Front view
The whole shock is a sturdy affair, which explains its ~ 1 pounds weight gain over competing RockShox forks with smaller stanchions and lighter weight construction.