Thank you for buying via links and ads on this site,
which earn me advertising fees or commissions.
As an Amazon Associate I earn from qualifying purchases.
877-865-7002
Today's Deal Zone Items...
Handpicked deals...
Hard drives or SSD.
Selle Italia Monolink Team Edition
@AMAZON
Background: by default I use the Bontrager Affinity RXL saddle on my Trek Madone 6.9 SSL and all my mountain bikes, because it's light, reasonably priced, and never causes me discomfort, even after 8+ hours in the saddle.
But in looking for ways to cut weight for extreme climbing, the saddle naturally comes up as one area to cut out a few ounces, which is the only way one can eventually save 1/2 pound or 1 pound once one has superlight wheels— a few ounces at a time.
See Selle Italia Monolink Team Edition saddle @AMAZON at Amazon.
Weight
Weights as weighed on gram-accurate scale— not specs.
Selle Italia: 135g
Bontrager Affinity RXL: 203g (medium width)
As biking parts go, 65 grams = 0.15 pounds is very significant.
To get a 14.8 pound bike to get down to 14.1 pounds, there are only so many ways to get there without compromising handling or durability.
OWC Thunderbolt 3 Dock
Ideal for any Mac with Thunderbolt 3
Dual Thunderbolt 3 ports
USB 3 • USB-C
Gigabit Ethernet
5K and 4K display support plus Mini Display Port
Analog sound in/out and Optical sound out
Works on any Mac with Thunderbolt 3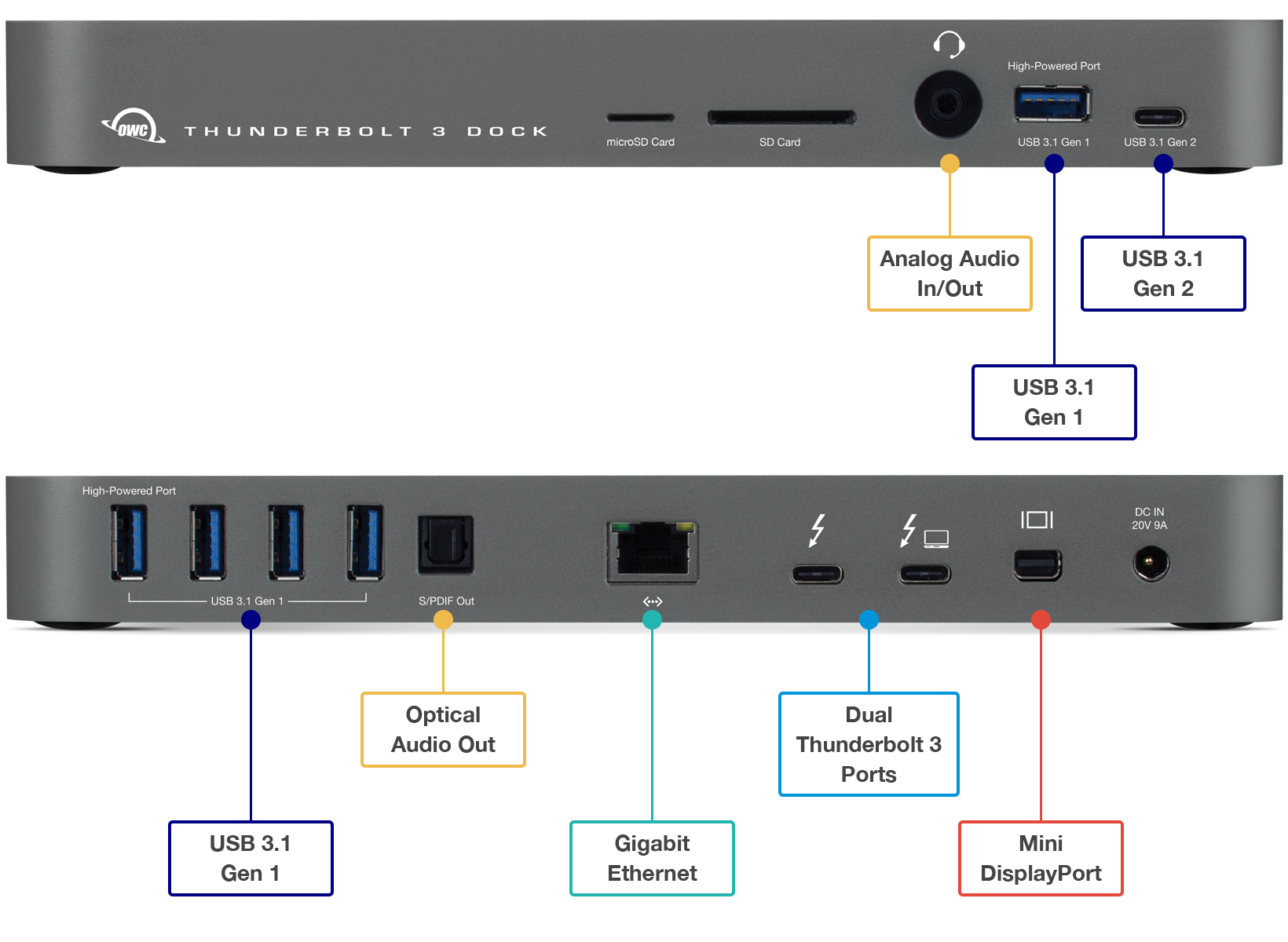 Features
Per Selle Italia.
LORICA:Covering in Lorica featuring high abrasion resistance and durability
EVA: Lighter padding for maximum comfort and maximum cushioning
30%: Shell made from 30% Carbon composite
ML: Innovative carbon technology that allows an extended rail adjustability
FF: Reduces/eliminates friction between the inner thigh and the side of the saddle
TE: Custom Team
Great for travel or for desktop!
√ No more slow and noisy hard drives!
Hard drives or SSD.
√ No more slow and noisy hard drives!