877-865-7002
Today's Deal Zone Items...
Handpicked deals...
FMB Boyaux 'Paris Roubaix Pro' 700 X 27C Road/Cyclocross Tubular
Last updated 2012-11-17 -
Send Feedback
Related
:
gear, Lightweight, Moots, Moots Vamoots RSL, mountain biking, noise, Road Bikes, Schwalbe, Shimano, tubular, Veloflex, weather
Not a combination you're liking to see rolling around very often: big-volume tire on a Lightweight carbon fiber rim.
As winter approaches, the FMB Boyaux 700 X 27C 'Paris Roubaix Pro' intrigued me— would it fit with the new DuraAce 9000 brakes on my Moots Vamoots RSL?
Indeed the tire clears the brakes and fork (with ~2mm to spare), and the Paris Roubaix Pro has been glued onto the Lightweight Standard 16-spoke front wheel by the experts at Palo Alto Bicycles (mention this site to them, please).
Continued below...
Ride notes
My basis of reference is the tire which has performed like a champ for thousands of miles (perhaps 25,000 - 30,000 miles with the front wheel): the full-on race tire Veloflex Record— with a thin film of rubber over the ultra-supple casing, there is likely no faster or better riding tire for the road.
Mounted on the Lightweight Standard 16-spoke carbon fiber wheel.
Initial testing at 90 PSI on my Moots Vamoots RSL.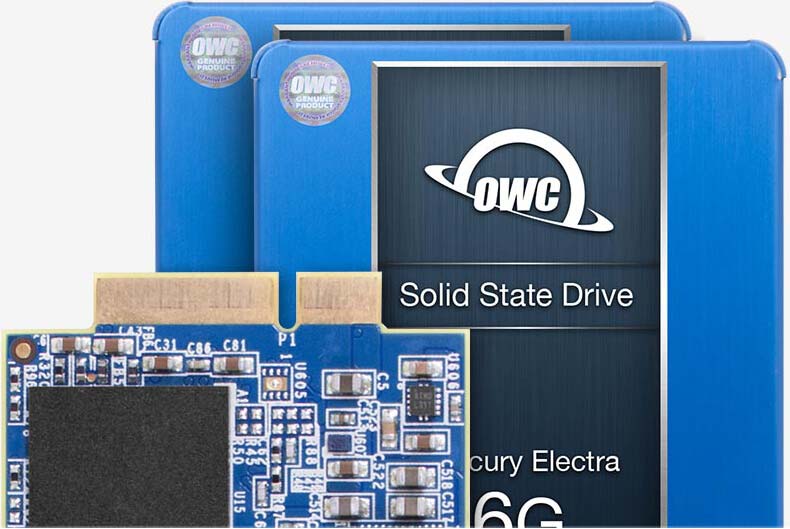 Comfort, carcass, PSI
For reference: weight 175 pounds (sans clothing).
I began testing the Paris Roubaix Pro (PRP) at 90 psi— larger volume tires have much stiffer sidsewalls at the same PSI as narrower ones, so dropping the pressure makes sense. Using 90 psi in the PRP seems to be very roughly equivalent to 122 PSI with my favored Veloflex Record, which is a 22C tire with an ultra-supple feel.
I'd say that the Record at 122 PSI is more supple than the PRP at 90 PSI; the PRP has a very nice tire carcass (for what it is), but it really is a much stiffer carcass which simply cannot deform locally to the extent possible with the Record.

Experimenting a little, I found that ~82 PSI delivers a very comfy ride that seems just as efficient as 90 PSI and still the tire would have to take a bit hit to deform all the way to the rim. And the grab seems just a little better for descents.
Dropping the pressure to 60 PSI provides a plush ride still with excellent rolling behavior, but it deforms easily enough that hitting a sharp-edged pothole would carry the risk of the tire deforming down to the rim, so it is probably is best to stick to 80 PSI or more, though perhaps 70 PSI would do.
The Record can run over a small bump or stone and deform in a very localized area due to its amazingly supple casing (ride one and see for yourself); the PRP has too much and too thick a carcass to do much more than bump over that sort of thing. Or so that is my assessment of what I see happening.
My deca-kilo-miles experience with the Record is the basis for the foregoing! The Record remains equally if not more comfortable in spite of the massively larger volume of the PRP. On the other hand, the PRP seems perfectly capable of being used down to 70-80 PSI without concern (not yet tested) and this might mellow it out quite a bit (TBD).
And in the winter with sticks and grit and wires and crap all over the road (literally, horse apples on the road in Woodside!), the PRP inspires confidence as far as thinking about how that 1/3 mm of rubber on the Record offers almost no protection from punctures. Heck, I felt like deliberately riding over stuff with the PRP.
Momentum, stability, handling
It is hard to separate the increased momentum (mV) from the change in geometric trail, which also affects handling (geometric trail is changed due to the significantly greater tire diameter). The difference is not terrible relevant; the final result, the feel of the bike, is very relevant. The PRP mellows out the feel of my Moots Vamoots RSL road racing bike.
At ~355 grams versus ~200 grams for my usual Veloflex Record, the FMB Paris Roubaix Pro is a heavy tire. With all that extra weight at the periphery of the wheel, how is the ride and handling affected?
First of all, the PRP does not feel quick. It's not that it feels slow, but there's no way it has the zip and acceleration of running the Record in a hard sprint. Not even close. But it feels good in its own way, as in solid.
The most obvious effect is that when standing in a sprint-style position at moderate to higher speeds the increased wheel momentum makes for a notably more stable front end; the wheel resists turning more, and the front of the bike won't "flip" quickly side to side instantly as it will with the Record. The front end thus feels very solid and stable, a huge plus for anyone riding fast on broken or cracked pavement.
For the same momentum (p = mV) reasons, flicking the front wheel around a stick or rock feels slower and more deliberate as compared to the Veloflex Record. By itself, that is not a plus. On the other hand, the feeling is that one can crunch over stuff with impunity, knowing that the tire carcass and the thickness of rubber is far more robust than with the Veloflex Record. It also means that a less than secure grip is less likely to result in disaster.
Descending, the momentum derived from that extra ~155 grams translates into a stable feeling, though less quick and with enough extra momentum to alter the trajectory; I had to adjust my turn-in points on my super-fast dialed in descent of my local upper paved Alpine Road. The effect reminds me of the stability differences between my 29er mountain bike and standard 26" mountain bike— more stable at speed, but less responsive to steering input.
On broken pavement or on wavy heat-distorted asphalt surfaces sometimes encountered, the added stability and momentum of the Paris Roubaix Pro will prove most useful, as I discovered with the heavier Lightweight VR8 versus the Lightweight Obermayer
Road noise
The FMB Paris Roubaix Pro is a very quiet tire. I had trouble distinguishing its noise from just plain wheel noise. Definitely quieter than the Veloflex Record, which is a relatively noisy tire.
Wet conditions
The PRP doesn't seem to throw up any more water than my 700 X 22C Veloflex Record. Grip seems excellent in the wet.
Ride notes Nov 18, 2012
Today I took the Moots Vamoots RSL + Paris Roubaix Pro on the 16-spoke Lightweight Standard out for a spin up Kings Mtn Road and then down Tunitas, and back up/down (those road names are meaningful to local of the SF Bay Area).
Kings Mtn Rd was free of debris, but wet over many portions, and Tunitas Creek was mostly damp with a good load of Sequoia Sempervirens (Coast Redwood) needles coating the road in places, and the occasional branches (which I avoided). I rode with some caution, not knowing what lay around each corner, or whether mud or green slime could put me on the pavement by surprise; I did not lean hard into turns to test the limits.
I rode the PRP at 85 PSI, which is a very nice pressure for my bike and my weight (175 pounds). The PRP is really versatile on pressure, the big volume allows 60 psi (with some care for sharp edges) or anything up to 120 PSI, which would be rock hard. I'd say that the 80-90 PSI range feels about right with just enough give for compliance on rougher pavement. Probably 100 PSI would be excellent if one has smooth pavement, I'll experiment some more.
This is a very supple tire for what it is, which one can feel by handling the carcass. I like it a lot more than the Schwalbe 700 X 25C Ultremo HT. Go race weight, or go full size methinks. But it's not just the weight; the Paris Roubaix Pro is a very supple tire with super nice ride characteristics.
I appreciated the increased intertial mass of the PRP, but even more so the larger footprint and its "grab" on the wet pavement. Descending, the added stablility from the heavier tire versus my usual Veloflex Record was not unwelcome on the wet roads, and some hard braking tests showed the PRP to have excellent traction that is very confidence inspiring.
My thinking is that anyone looking for a fast, quiet, comfortable, grippy, durable tire in a tubular is going to love the Paris Roubaix Pro. It could do dry dirt trails and cobblestones (hence its name) or broken pavement duty (watch those loose gravel corners, no bite available into loose stuff with that smooth tread).
Those extra 155 grams vs my usual Veloflex Record tire are very noticeable (readers know my liking for super light race tires). But the PRP pays it back with a stability and momentum that are appealing— standing up out of the saddle, that front wheel momentum from the extra tire weight makes for a very stable solid feeling, which I really like when wompin' on it, or just when standing up; the stability is extra nice if road conditions suck.
I thought I might dislike the weight of the PRP, and indeed it is slower to spin up (not a tire for sprinting!), but the PRP is so smooth-riding and supple and quiet that I have taken a serious liking to it. My only regret is that the fit is too tight to mount the PRP on the rear of my Moots Vamoots RSL, so I'll have to keep running a 25C tire there, whichs is perhaps a good idea anyway as the Vamoots RSL rear-end rides like a dream.
I like the Paris Roubaix Pro enough that I will probably keep a PRP glued on permanently on one of my front wheels, to have on hand for iffy pavement or ugly road conditions, or for just when the mood strikes of wanting the ride quality.
Which brings me to the wheel: this is a wonderful match for the Lightweight Standard 16-spoke front wheel, at least for my 175 pound weight on the Moots Vamoots RSL.
Details
Description
For those who read French:
Boyaux de compétition coton , la souplesse de sa carcasse assure un grand confort . La chape assure un grand rendement et un bon grip sur les pavés secs ou mouillés . Pour une meilleure protection des cotés de la carcasse des déchirures et coupures entre les pavés , un ruban spécial extra léger protège les flancs.
Which my rusty skills roughly translate as:
Cotton competition tire, the supple construction assures great comfort.

The tread offers excellent grip on wet or dry pavement.

For better protection of the sides of the tire and punctures, a lightweight ribbon protects the sides of the tire.
Actual inflated tire width >= 28C
Inflated, the Paris Roubaix Pro measures as ~28.0mm, so if it stretches out with use that could be a problem... we shall see.
Only some road time will tell if there are any rub issues, but it looks promising. And if there is an issue, I can run the wheel/tire combo on my Moots Psychlo X RSL cyclocross bike.
The other possible downside is the risk of picking up road debris that jams between the tire and the fork or brakes. Basic stuff like leaves would need to be picked out, but a stick could be bad news. But so too with a large enough anything with any tire on my Vamoots RSL. Just less room for things to pass through with the 28C (inflated) width.
The clearance between the tire and brakes/fork is ~2mm, as shown below.
Tire weight
The Paris Roubaix Pro is a heavy tire at 355 grams (my all-time favorite front tire, the Veloflex Record is about 200 grams). I have mountain bike tires that weigh less!
All that weight in theory should pay off with comfort and grip for winter riding.
Weight as weighed, multiple samples:
700 X 27C: 355g, 355g, 365g
700 X 25C: 309g
Where to buy
The FMB Boyaux tires are mainly used by pros and racers and are thus relatively hard to find. I got mine at FMBTires.com, but check Amazon for availability.