877-865-7002
Today's Deal Zone Items...
Handpicked deals...
Great for travel or for desktop!
Safety: What to Carry for Mountain Bike Rides
What follows below is a discussion of what should be carried for local and remote rides, so as to avoid unpleasant consequences.
What I carry for every ride
Note that some underseat bags can split open or unzip themselves under very rough conditions, so be careful of bag choice.
I carry the following at all times in an underseat bag, which adds up to 1.5 pounds or so:
My Moots MootoX RSL and Moots YBB 26 have tubeless tires, so I carry one tube of Stan's NoTubes sealant just in case a puncture bleeds out too much sealant, this way, I can top it off.
A small pump, such as the Lezyne, or a Blackburn. This is really for topping off tires really; if a tire needs a whole lot of air, then CO2 is more useful.
Two CO2 cartridges with mini spring-loaded attachment for tire inflation. This CO2 attachment is possibly redundant to the Lezyne pump, which is a good thing, since the Lezyne did fail me once.
One spare tube.
A patch kit for the tube (in case the tube also becomes punctured).
One tire iron (plastic with steel core).
Allen wrenches for the seat collar and seat (4mm and 5mm).
OWC Thunderbolt 3 Dock
Ideal for any Mac with Thunderbolt 3
Dual Thunderbolt 3 ports
USB 3 • USB-C
Gigabit Ethernet
5K and 4K display support plus Mini Display Port
Analog sound in/out and Optical sound out
Works on any Mac with Thunderbolt 3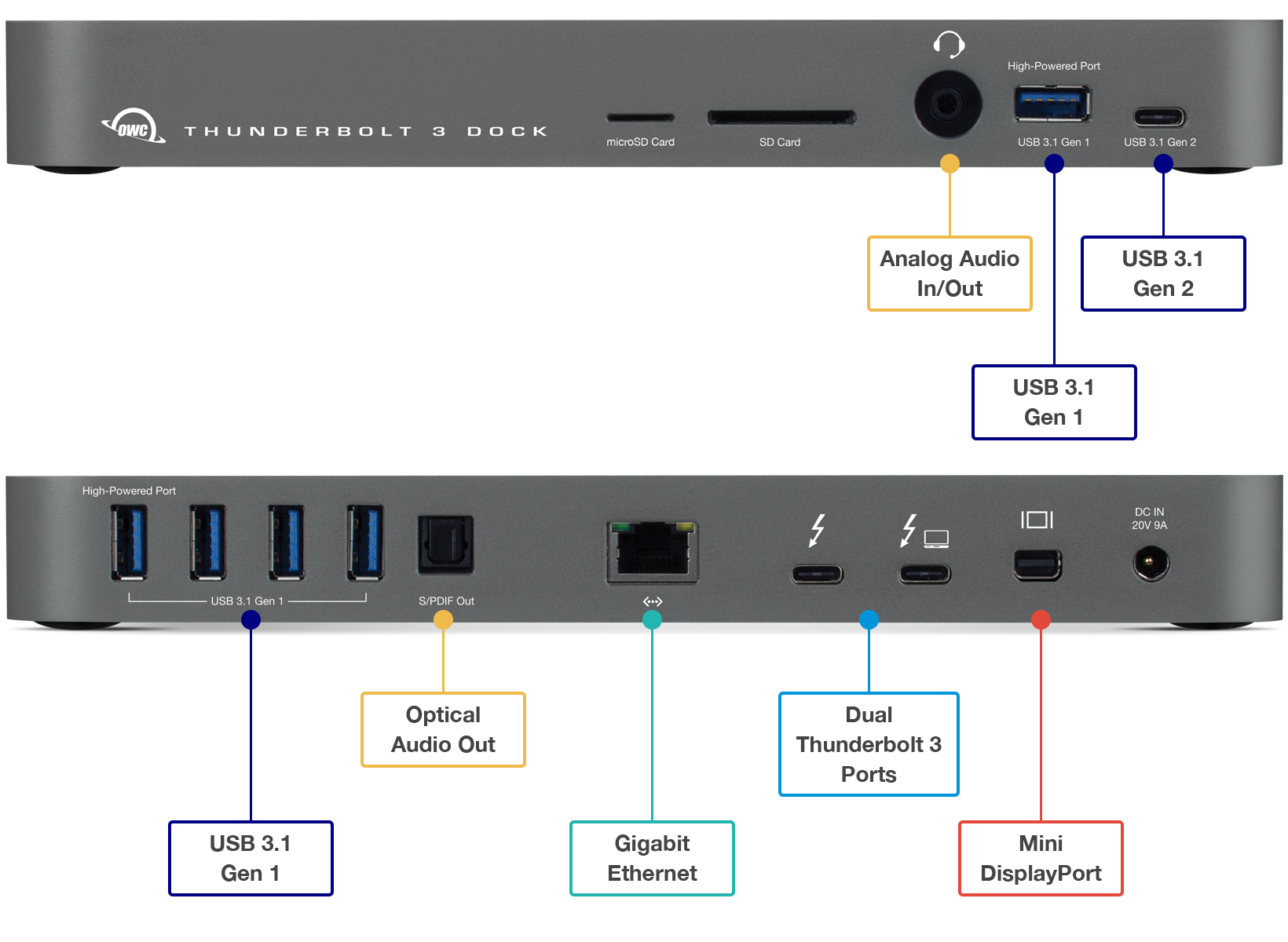 What I carry for remote rides
In late September, 2011, I was stranded for a long hike-a-bike high in the White Mountains of California, at 13,000' late in the day.
I was lucky, because I bummed a ride after walking about 3 miles (instead of 8 or so), but it taught me a lesson: assume equipment failure, and thus carry the gear and food and clothing appropriate for the distance one is from home/car.
Shown below is the scenario I encountered in September 2011. My car is barely a 1-pixel speck on the far hill (even at full image resolution). It is a long way away, it is cold, snow threatens, and darkness is only 2 hours away. I did not have a backup pump, so I was out of luck.
Click for a larger image.
What is a remote ride?
By a "remote" ride, I mean a ride where failure could mean a 10+ mile walk-a-bike out, and/or where weather, elevation, etc could pose real risks for those unprepared.
Assume failures
Plan ahead. Especially in the mountains, sunny skies can change to wind/snow/rain in a few hours or less.
Assume that you will stuck out after dark

, so carry a light with at least a 3-hour runtime with good brightness, e.g. a Lupine Piko or other model. Such a light need not weigh more than 1/3 pound with its battery.

Assume that it might turn cold and/or rainy

, so be sure to have at least a wind/rain shell. Such a shell need not weigh more than 8 ounces, e.g., the North Face Diad.

Carry extra food

, at least 500 calories worth over and beyond your expected consumption for the longest expected ride duration. Extra water doesn't hurt either— a spare liter.
Gear
For such rides, more space is required, and this generally means a daypack or hip-pack or other means to stow the gear.
I carry all of the usual stuff above, plus:
A spare tire (yes a TIRE, not just a tube). I used my spare just recently when a tire failed on me during a night ride; the sealant could not plug the hole.
Two or three tubes of Stan's NoTubes sealant for new tire install.
At least three (3) 16g CO2 cartridges with inflator, to install the new tire.
A total of two (2) spare tubes (in case the tubeless tires cannot be repaired/sealed). Lightweight tubes are fine here, since they are backups.
Tire sidewall repair: a candy bar wrapper can work in a pinch, or a sidewall patch kit.
A Lupine LED light mounted on the bike, in case I get stuck out after dark, and/or for SOS emergency signal.
(for really remote areas) My SPOT personal beacon.
Extra food for some extra hours beyond intended ride distance: at least 500 calories.
Clothing for wind/cold; at least a wind shell with hood like the North Face Diad, and possibly a compact down shirt or Mountain Hardware Nitrous jacket, or similar stuffable item. Sometimes, a dry jersey.
Hard drives or SSD.
Hard drives or SSD.
OWC Mercury Elite Pro Dock

Up to 32TB Capacity!
Dual-drive solution from 4TB to 32TB, hardware RAID, USB ports, DisplayPort, gigabit ethernet, SD card reader.
Huge capacity in travel-friendly form-factor.
Hard drives or SSD.
√ No more slow and noisy hard drives!