Thank you for buying via links and ads on this site,
which earn me advertising fees or commissions.
As an Amazon Associate I earn from qualifying purchases.
Lightweight Mielenstein Obermayer Carbon Fiber Wheelset
See the specifications over at Lightweight.info. See also the Lightweight Ventoux review.
Lightweight wheel names
As of 2012, Lightweight has renamed the product line:
Lightweight Standard = Lightweight Mielenstein
Lightweight Obermayer = Lightweight Mielenstein Obermayer
Lightweight Standard Clincher= Lightweight Mielenstein Clincher
Lightweight Ventoux = Lightweight Gipfelsturm
Lightweight VR8 = discontinued, see Lightweight Autobahn
Since the Mielenstein Obermayer is a VERY different wheel from the non-Obermayer Mielenstein, this is terribly confusing from a customer perspective. They are totally different in feel, even if the two share the same rim profile and otherwise look identical.
Impressions
I ordered my set of Obermayers from Palo Alto Bicycles.
First impressions: the Obermayers feel as quick and fast as the Ventoux 240, but noticeably stiffer in the rear under sprinting. The Obermayers also handle extremely well; "flipping" the wheels from side to side is extremely responsive, with no resistance. Some riders might prefer the inertial feel of a heavier rim section, but I like this agile feel.
With some more mileage, I've concluded that the Obermayers are the best wheelset I've yet ridden (but not perfect for every use).
My notes are based on a direct A-to-A comparison with the Lightweight Ventoux 240, with identical front and rear tires on the exact same bike.
Rim and tire profile
The Obermayer (and Standard) have a rim + tire profile of 70mm, about 48% greater in area than the 47mm profile of the Ventoux. This means that wind is more of a factor in a variety of ways, including handling when side gusts hit the wheel.
Skewers
Replace at least the front wheel Lightweight skewer (21g) with a Campagnolo (55g) or Shimano DuraAce skewer, which do a much better job at clamping the wheel, unless you really must save that 44g = 1.2 ounces. Remember, a skewer can break on a front wheel, with not so friendly consequences.
I do use the titanium Lightweight skewers for race day (for weight savings), but on training days I run a Campagnolo or Shimano DuraAce skewer. Even so, I might run the Campy/Shimano skewer on the critical front wheel for safety reasons. Those skewers clamp down great, and the steel axle is not going to break.
Ride quality is outstanding
The ride is ultra-smooth and feels slightly more comfortable than the Ventoux 240, an astonishing conclusion, but also an unavoidable one which I tested with a 45 mile ride, and confirmed with subsequent outings. It was not what I had looked for, but I am pleased.
I expected the Obermayers to be stiffer than the Ventoux 240 (indeed they are) and less forgiving— yet the Obermayers are more comfortable to ride.
Perhaps a combination of the rim/spoke build and the ceramic rear bearings could be involved. The Obermayers feel ultra smooth, yet are extremely responsive at the same time, and they also sprint really well (but are not quite as stiff as the Standards).
After a full year of riding and ~10,000 miles, I have to say that the Lightweight Obermayer offer an amazing combination of stiffness, comfort and durability. Amazing.
The Obermayers are FAST at speed
Perhaps the Ventoux 240 has a small spin-em-up advantage at lower speeds to 15 mph or so; if so it's small. But by 20+ mph, I found myself doing a double-take.
On my first serious ride with the Obermayers (45 miles or so), every one of my usual downhills at 25+ mph registered faster than with the Ventoux 240 wheelset, depending on speed, the faster the speed the greater the advantage. I'm referencing two months of riding the Ventoux, so this impression is founded on extensive experience.
I'd say that the Obermayers pick up 1-2 mph more speed at 30+ mph, and are as much as ~1 mph faster in the 25-30 range. Those are my best estimates, based on the months of experience with the Ventoux. I found that attention to riding position became more important with the added speed.
Well, my friends should be scared at that finding, since they already have to struggle to keep up at higher speeds. The Obermayers offer a serious advantage when going 25+ mph, compared to the Ventoux. And if I had to guess, I'd say they offer at least a 10 watt advantage at 28+ mph over the Ventoux.
OWC Thunderbolt 3 Dock
Ideal for any Mac with Thunderbolt 3
Dual Thunderbolt 3 ports
USB 3 • USB-C
Gigabit Ethernet
5K and 4K display support plus Mini Display Port
Analog sound in/out and Optical sound out
Works on any Mac with Thunderbolt 3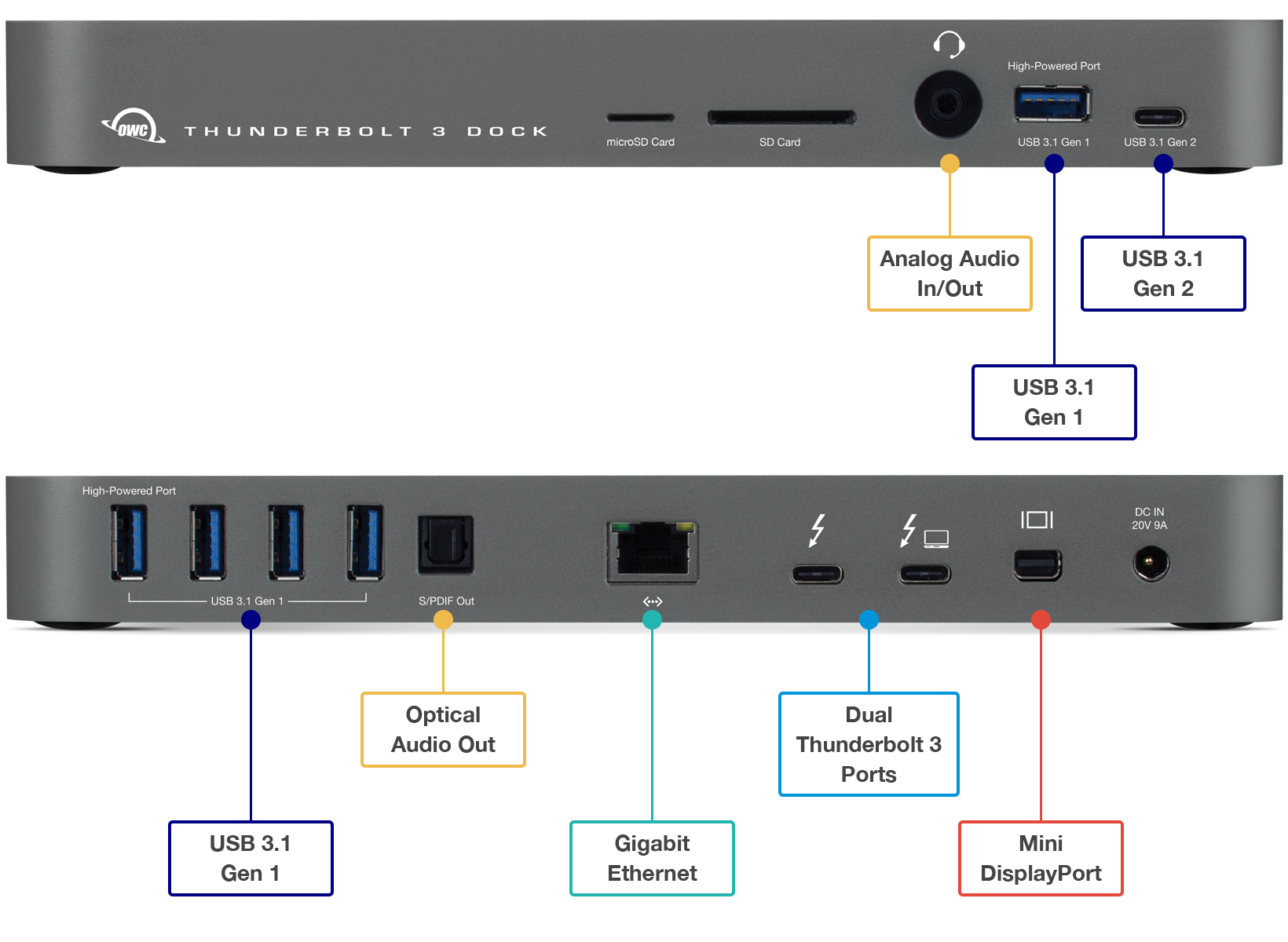 The Obermayers climb as well as anything
The extra stiffness in the rear Obermayer (compared to Ventoux) means that there is almost perfect power transfer, even in the 400+ watt range, yet they're even lighter than the Ventoux 240. The Ventoux 240 does not seem to be a faster wheel on moderate grades of 7-8% (steeper grades not tested as of this writing).
The Obermayers sprint well
The Obermayer rear is a bit less stiff than the Lightweight Standard, but stiffer then the Ventoux 240, and this is noticeable under 600+ watts of effort. But unless you're regularly pushing 800+ watts, I don't think this will be an issue versus the Standard.
Wind torque
The aerodynamic rim profile is 53mm, which is twice that of the Ventoux). This profile has a negative downside: wind gusts at speed can push the front wheel around. Especially on descents, this can not only require course correction, but can be potentially lethal on 14+° descents in the mountains on narrow roads (over the edge means over the cliff), so a front Obermayer would not be a wise choice while descending high Sierra passes where winds can be very gusty.
As I found out (by deliberate trial), speeds in the 35+ mph range, sudden gusts from the side are scary, and definitely not recommended. But of course this is an inherent behavioral issue with any wheel showing a large surface area to the wind. The solution in such conditions might be to run a Ventoux 240 as the front wheel, and the Obermayer rear wheel.
Even at lower speeds of ~25 mph, I noticed significant forces pushing on the front wheel when a wind gust hit; these forces require additional concentration to correct on downhills.
Braking
Braking force is excellent.
There is one annoyance— when the rims heat up from braking, a high-pitched loud squeal tends to develop , which I think is due to rubber in the brake pads. When the rims cool the squeal goes away, when they heat up it comes back. The noise is more of an issue on hot days, because the rims don't cool as quickly. Braking performance remains just fine, but the noise is LOUD. This is the worst aspect of the Obermayers (and Ventoux).
Details
My recommendation for serious riders is to own both the Ventoux 240 and the Obermayer, using the Ventoux 240 for windy conditions. If only one wheelset is affordable, then the combination of a Ventoux 240 front and Obermayer rear might well be the ticket— a combination I'll be exploring.
Setup
As with the Lightweight Ventoux 240 wheelset, I ride the Obermayers with a Veloflex Sprinter on the rear, and a Veloflex Record on the front.
As far as I can tell, the Sprinter+Record combination is the cat's meow, the dream ride.
Weight
These are weights of my personal set of Obermayers, as weighed on a gram-accurate lab scale. Weights are without skewers, which are 21g.
2011 set
Front: 439g
Rear: 548g
Front + Rear: 987g
(3g less than nominal specifications)
WITH TIRES AND SKEWERS AND CASSETTE
Front: 692g (Veloflex Record tire)
Rear: 1074g (Veloflex Sprinter tire + 11-28 DuraAce cassette)
2012 set
Front: 411 grams
Rear: 558 grams
Specifications
If you weigh over 175 pounds, get the 20-spoke front. See notes further below on total weight.
Obermayer is an amazingly light wheelset, with the 20+20 spoke version specified at 990 grams! Yet it is very strong.
Compare that to the Ventoux 240 at 1060 grams. Since my Ventoux 240 wheels feel like they're helium-filled, losing another 70 grams (2.5 ounces) is impressive, but it's unclear if most of that is in the hub, or some is also in the rim..
Nominal specifications, per Lightweight shown below.
Lightweight Obermayer Wheelset 700C / 28"
Wheel set Weight (g), without skewer
Application
Max Load
(rider + bike + stuff)
Wheel Hub
16-spoke front + 20-spoke rear
975g
198 pounds = 90 kilos
front hub: Lightweight, 100mm

Rear hub: DT Swiss 190 Ceramic, 130mm
20-spoke front + 20-spoke rear
990g (nominal)


987g as weighed

220 pounds = 100 kilos

• 60mm valves
• 53mm rim height
• 19.5mm rim width
• 22-27mm tires
• built-in wheel samarium cobalt magnet in front and rear wheel
• serial number built into each wheel
• includes double quick-release skewers and wheel bag, valve extenders
• weight without skewers, which are 21g each
√ No more slow and noisy hard drives!
My research (prior to ordering)
I had to dig around and work with the USA Lightweight representative to get all this straight. I placed an order at Palo Alto Bicycles for a set to be delivered sometime in early April 2011.
Here are some data points I found—
The Obermayer is not a cherry-picked Standard; the 2011 version is an entirely different build (true for 2010 also, and maybe earlier years).
The Obermayer 20+20 spoke is about 135 grams lighter than the Standard 20+20 spoke (!). That's a big weight difference of 1/4 pound.
A significant portion of the weight savings is in the rim, which is where weight counts most of all.
The Obermayer is slightly less stiff than the Standard, but is stiffer than the Ventoux 240. My feeling is that the Standards are too stiff except for sprinters, and so the Obermayer is an ideal compromise between the Ventoux and Standard. I own the Ventoux 240 and I have ridden the Standard, and I will confirm this statement when the Obermayers arrive.
Ceramic bearings are used in the rear wheel only for the Obermayers. Steel bearings are used in the front. Ceramic bearings are probably best not ridden in the rain where grit could intrude.
The white Duraflon coating is self-defeating; it adds 40 grams to the weight of the spokes and rim, and just screams dilettante. Don't pay more to get heavier wheels!
Each set includes wheel bag, aluminum valve extensions and quick releases.
And here are some of my opinions:
When buying anything of quality, it's OK to spend 20-30% more to get what you really want (or 100%). Otherwise, you'll get it later anyway, and you've spent nearly double what you would have spent. My advice for any prospective purchaser of Lightweight wheels is to get what you want, or get something much less expensive, then bide your time and save up for what you really want.
The Standard is outstanding for sprinting, but for longer distances or rough pavement, it's not so comfortable (when lean, I'm 180 pounds). Choose the Ventoux or compromise with the Obermayer, which is what I did.
Rim weight is key. I can easily feel 20-30 grams in a tire when sprinting, and I don't like it; I love the quick acceleration. Hence the Obermayer (or Ventoux), offering lower rim weight over the Standard. Lightweight is unclear on how much the weight differs, but that 135g savings has to come from somewhere.
A good all-around combination is the Ventoux front and Obermayer rear— stiff rear and light front with no aero problems in cross winds.
I would not recommend the Obermayer (or Standard) front wheel in the mountains (Sierra Nevada), where vicious side-gusts could literally be fatal in some places I've ridden. Even though I weigh 180 pounds, I've been displaced 2-3 feet by a strong gust, a potentially deadly situation on some mountain roads. It's not worth it. Ride a Ventoux 240 front for such conditions.
Don't pay for such a light wheelset and then glue on heavy tires (tires over 230 grams). My standard setup is a 180 gram Veloflex Record on the front, and a 225 gram Veloflex Sprinter on the rear, but I might just go with two Records and keep it super-spin-up-fast.
Other details
Weight rating
The wheels are rated for total weight: body + bike + "luggage". Luggage means your clothing, glasses, helmet, toolkit, spare tube, water bottles, etc. It all adds up.
A 15-pound bike is close to 20 pounds once a pump, full water bottles, etc are added, which means that riders over 175 pounds should choose the 20-spoke front wheel.
Then again, the Lightweight wheels are robust, and you might be able to cheat if you're reasonably close to the weight limit.
Warranty
For 10% more, Lightweight offers a 3 year replacement guarantee on the wheelset against just about anything, including running over them with your car by accident. This is a Good Deal. So I think Lightweight believes their wheels will last.
Wheel magnets
Wheel magnets are built in to both front and rear wheels, actually part of the spoke, placed opposite the valve stem of course. Wheel magnets won't work with every sensor, but they work fine with the front fork-mounted sensor I'm using.