Thank you for buying via links and ads on this site,
which earn me advertising fees or commissions.
As an Amazon Associate I earn from qualifying purchases.
877-865-7002
Today's Deal Zone Items...
Handpicked deals...
Shimano Dura-Ace Di2 Electronic Shifters Experience
@AMAZON
On a mix of road bikes and one cross bike, I've ridden Shimano DuraAce 7800, Shimano DuraAce DI2 7900, and SRAM Red. SRAM Red is popular because of cost, but it is not in the same league.
See pricing on Shimano DuraAce DI2 @AMAZON.
The Shimano DuraAce DI2 shifting performance is outstanding. It stands heads and shoulders above regular DuraAce, especially for front chainring shifts under high power input. The fantastic shifting performance means that I shift into my big ring frequently, even on Old La Honda.
Shimano DuraAce Di2 shifts fast and correctly every time, and I mean every time and it does so even under high wattage loads also— I do not need to back off power in order to shift. Di2 is one of the best technologies to emerge in years, and I'll never go back to mechanical shifters. Even better, Di2 is coming into its own on mountain bikes, with some 3rd-party derailleur parts starting to appear in late 2011 that allow Di2 to be used on MTB.
OWC Thunderbolt 3 Dock
Ideal for any Mac with Thunderbolt 3
Dual Thunderbolt 3 ports
USB 3 • USB-C
Gigabit Ethernet
5K and 4K display support plus Mini Display Port
Analog sound in/out and Optical sound out
Works on any Mac with Thunderbolt 3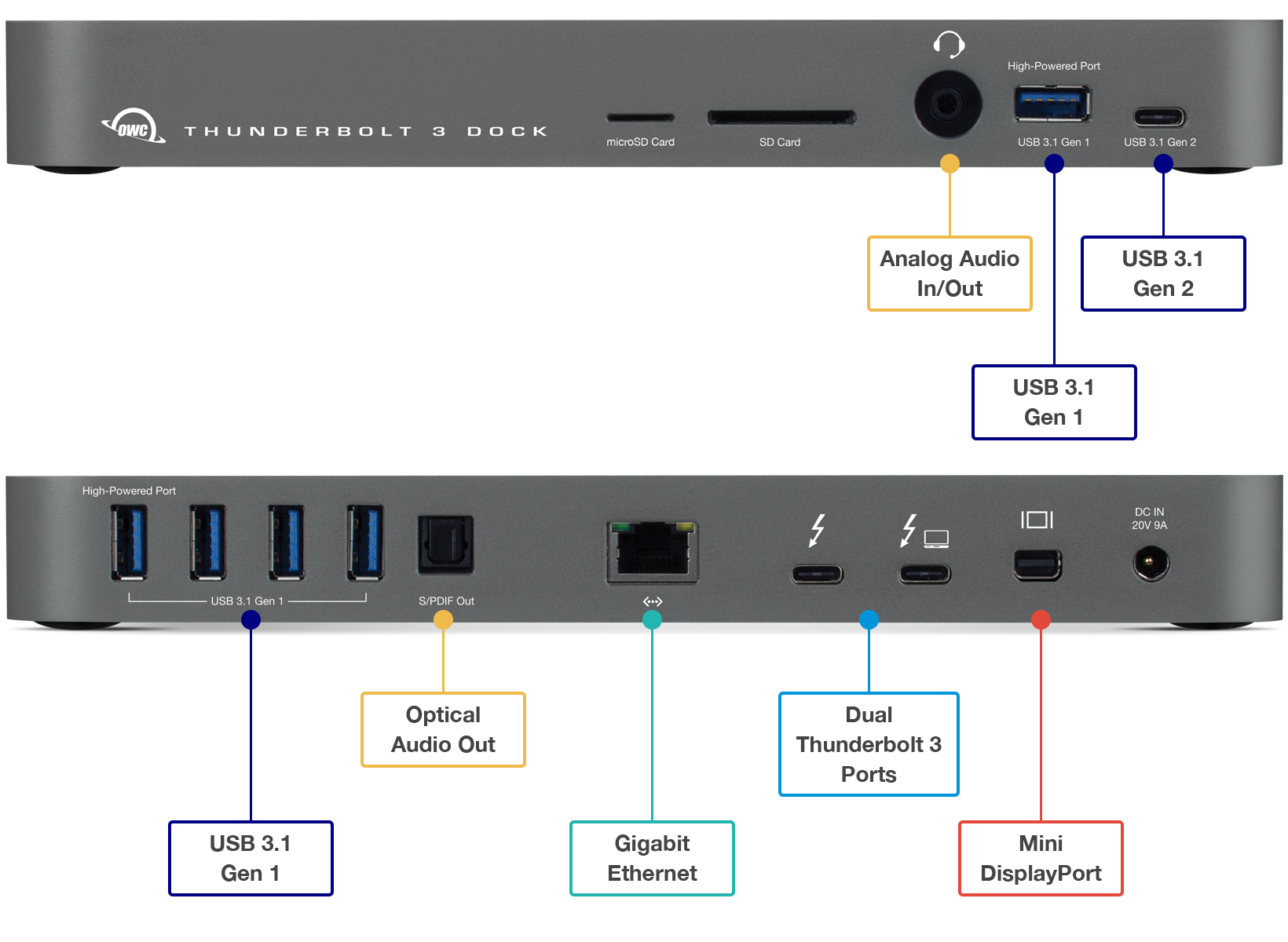 Shimano DuraAce Di2 shifting performance with non-Shimano chainrings
I'm hearing from a source I trust that using Shimano DuraAce DI2 @AMAZON makes sense with Shimano DuraAce chainrings, that using alternative chainrings might not be such a great idea, because the rings are flexible, and this can cause less than ideal shifting.
In particular, that impressive ZED-2 crankset on the Look 695 SR with the Look chainrings might not shift as well with DI2 as when using Shimano DuraAce chainrings. There are two reasons for this:
Shimano chainrings are about as in-round as can be had; other brands can be out-of-round slightly (indeed, an SRM-modified crankset might not be as good as straight DuraAce).
Shimano chainrings are ultra stiff. Other chainrings might flex under the high torque shifting of the Shimano DI2 electronic shifters.
Both of these factors can mean shifting performance below that of which Shimano DuraAce DI2 is capable. It just doesn't make sense to me to invest in DI2 and then use other parts that might not function as well.
In addition, the way the derailleur attaches to the frame can also matter; the high torque of the DI2 shifting puts a lot of stress on the attachment point. So a good solid braze-on is fine (Trek and LOOK both do this), but other mounting approaches might be sub-optimal.
I'm personally not willing to sacrifice any of the phenomenal DI2 shifting performance, so I'm sticking with Shimano parts.
Hard drives or SSD.
√ No more slow and noisy hard drives!
√ No more slow and noisy hard drives!
Hard drives or SSD.
Great for travel or for desktop!