Upgrade Your Mac Memory
At much lower cost than Apple, with more options

.
Lloyd recommends 64GB for iMac or Mac Pro for photography/videography.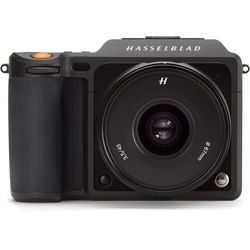 Newest Arrivals in Cameras
Moots 2011/2012 Vamoots RSL — Image Gallery (DuraAce Crankset)
Images taken with the Nikon D3s digital SLR and Nikon AF-S 24mm f/1.4G. To learn more about photography, see diglloyd.com.
All images ©Copyright 2012 DIGLLOYD INC. All Rights Reserved.
Do not use, copy, post, etc without prior written authorization.
Which bike
These images are of my own personal Moots Vamoots RSL, as first built up with the SRM DuraAce 7950 power meter, Bontrager XXX Lite handlebar and Ritchey seat post and Ritchey WCS260 stem. See the build note page.
Moots Vamoots RSL with custom Shimano DuraAce Di2 cable routing, SRM DA 7950 power meter crankset
This Vamoots RSL uses the standard size head tube.
It has braze-on holes for Shimano DuraAce Di2 cable routing, which makes the cabling as clean as you're ever likely to see, and allows routing the cables optimally from the handlbar into the frame; the cables disappear with minimal cabling to get the hole.
Moots Vamoots RSL — front end
Very clean and beautiful lines, with ultra-clean cable routing.
King bead-blasted bottle cage at left.
Fork-mounted speed sensor.
Moots Vamoots RSL — drive train
Shimano Yumeya chain, Shimano 11-28 cassette, SRM 7950 power meter, Shimano Di2 derailleurs, King bead-blasted bottle cages.
Moots Vamoots RSL — head tube and badge
The badge can removed for race day to save ~1 ounce.
This is the standard size head tube.
Ultra-clean cable routing for Shimano DuraAce Di2 feeds the shifter cables almost immediately into the frame on the left side.
Moots Vamoots RSL — chainstays and seat stays
The pencil-thin rear chainstays are made of 6/4 titanium. They give the Vamoots RSL a wonderful comfort, but the beefy chainstays ensure that power is transferred efficiently to the rear wheel.
Grimy wheels/tires from winter riding here.
B&H Photo Daily Deal...
Ruggard Thunderhead 35 DSLR & Laptop Backpack
$60,

save $110 = 64% off
Deals of the week...
or
Deals by brand or category...

ends in about 14 hours