Links on this site earn me fees or commissions.
As an Amazon Associate I earn from qualifying purchases @AMAZON
Solvang Spring Double Century Analysis
2012-03-28 -
Send Feedback
Related
:
bicycle power meter, Death Valley, double century, exercise, hard core, health, heart rate, Lightweight, Moots, Moots Vamoots RSL, SRM, training, ultra endurance exercise
Legal disclaimer: Since we are not doctors, never follow anything based on health-related or training topics on this or related sites without first consulting with your doctor or other trusted health professional.
This analysis is for the 2012 Solvang Spring Double Century.
The bike
I rode the Solvang Spring Double on my Moots Vamoots RSL with the Lightweight Obermayer rear wheel and Lightweight VR8 front wheel, and using the SRM Cannondale Hollowgram SL power meter.
I can't praise the Moots Vamoots RSL or the wheels enough for the superb ride quality and power transfer and handling.
I credit the Ritchey SuperLogic II handlebar (double wrapped) with a terrific ergonomic shape for comfort on such long rides; it affords several comfortable hand positions. Highly recommended. The ultralight Selle Italia saddle worked great for me also, even though it has little padding.
I had repeated compliments of "nice Moots!!!" at every stop and also while riding. Which is no surprise, since the Moots Vamoots RSL is stunning. And it is also highly durable titanium and 14.8 pounds as built. Crash it, then keep riding, unlike carbon fiber, which has a risky potential for potentially deadly hidden failures once crashed (weakened carbon fiber can fail without warning).
Results
Results show that I placed 34 of 332. I rode solo (no drafting) except for 4-5 miles with a fast pack before flatting. Clock time and placement were slowed by about 35 minutes of unplanned stops due to flat and trip to bike shop. Also, slow leaks in front and rear tires meant higher rolling resistance for 140 miles.
Subtracting 35 minutes shows a respectable 20/332, and that does not account for many miles of soft tires. So I feel really good about my results, especially since this is my 2nd double century.
Analysis follows further below.
Roll time: 11:24:39
Clock time: 12:41:49 (includes about 35 minutes of flat/bike shop delay)
Watts*: 202.5 (includes all soft pedaling, detours, etc)
Kilojoules: 8298 (about 8000 KCal)
BPM*: 126
Distance: 199.89 miles  (longer than official, due to some minor detours)
Ascent: 7896'
Speed: 17.52 mph
Temp:  about 42 - 62° F
*Power and heart rate are averaged only when pedals are moving.
Click for a larger graph. Red is heart rate, green is power. Mouse over for smoothed version.
Hydration and fueling
I was well hydrated at the start. But unlike the Death Valley Double, I drank less and as a result needed to stop for pee breaks only 2 or 3 times, which is healthy.
My main fuel source was Hammer Perpetuem, dumped into a water bottle as powder. Two scoops at first per aid stop, then one scoop for the final two aid stations to keep the stomach happy. I do credit the Perpetuem with steady energy. I also consumed 4 or 5 GU energy gels and a few licorice sticks and mini candy bars. At Aid Station #3, I had 1/2 of a turkey/cheese sandwich. This had no obvious ill effects, but might have been sub-optimal for an hour or so after that, with possibly beneficial effects later on— hard to say.
Unlike the Death Valley Double, I experienced no sudden drop-off of energy. Rather, mental focus and power output remained remarkably consistent to the very end, and I was still able to stand up and make 350+ watts if needed, rapidly passing riders on the final climb. This is not to say that my legs were unaffected; a sense of fatigue and slight soreness was developed by the end, but not overly so.
Post-ride
I had remarkably little hunger when done, but I forced myself to eat.
I took two scoops of Recoverite, then headed to McDonalds for two grilled Chicken Select sandwiches (bun and meat, no mayo, no fries, no coke). I rarely eat at McD's but I wanted a quick hot meal while I drove 100 miles or so to my overnight stay (sleeping in vehicle at Carrizo Plain National Monument). Animal protein plus white bread is what I have found works quite well for me. No food is truly bad when it serves a proper purpose in context.
I proceeded to follow up that eating with some Hammer whey, black walnuts, black licorice, a small amount of 82% dark chocolate, some potato chips, dried blueberries and about a dozen small tangerines. I was content.
This seemed to work well, as I had little soreness the next day, and did a strong ride the following day, feeling almost recovered.
The only problem I experienced was a left hamstring on the point of cramping up. I attribute this in part to a forced seated position for a few hours while driving. It passed after I crawled into bed.
OWC Thunderbolt 3 Dock
Ideal for any Mac with Thunderbolt 3
Dual Thunderbolt 3 ports
USB 3 • USB-C
Gigabit Ethernet
5K and 4K display support plus Mini Display Port
Analog sound in/out and Optical sound out
Works on any Mac with Thunderbolt 3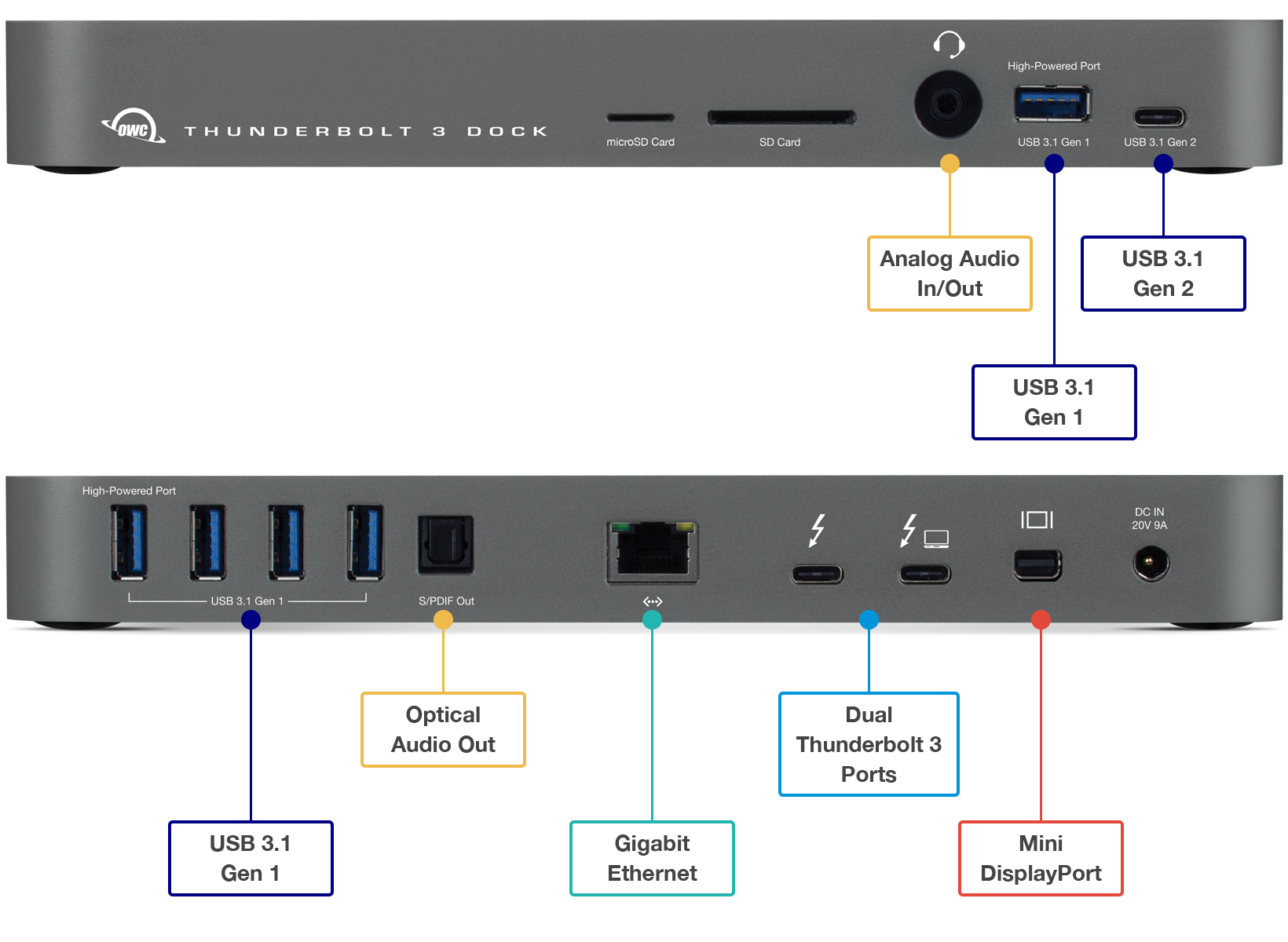 Analysis
In general, I am very encouraged by my performance in the Solvang Double. Whereas the Death Valley Double showed the clear limits of my endurance (possibly fueling related), this effort suggests that my endurance is now well developed, though to call it easy would not be accurate!
Still to come as this was written is the Devil Mountain Double, an intimidating upgrade in difficulty, because it involves 18,600 vertical feet of ascent, ~11,000' more than Solvang. The idea is to reset personal psychological limits, so that one day of the Everest Challenge seems short by comparison (albeit at high intensity). While the first day of EC has nearly as much ascent, it is only ~119 miles even if one rides all the way back to the start. A distance of 200 miles adds considerable challenge over 120 miles, from sheer time in the saddle.
Heart rate
Note how the heart rate starts out high relative to power output. I have observed that when well rested, the heart rate initially "revs" relatively high for the power demands, then settles down after 45 minutes or so. It seems to not only be something to not worry about, but a good thing, a confirmation of proper rest and recovery prior. While I did not observe this behavior during the Death Valley Double, I did observed it during the Everest Challenge.
The other key observation is a consistent heart rate relative to power output. This is evidence of appropriate pacing/fueling/hydration and a well developed endurance capacity.
Power
Power is remarkably consistent. There are some surges in the first few hours due to riding conditions, just feeling good there.
The very end shows a drop-off, but this was a descent.
The various dips are rest stops, descents, stop signs and stop lights, etc. Pedaling was otherwise constant. The SRM records while the bike is moving, but averages power and heart rate only when power is non-zero (averaging in times of zero power would largely ruin the value of the information: downhills, briefly coasting to a stop sign, taking a drink, etc).
Click for a larger graph. Red is heart rate, green is power. Mouse over for smoothed version.